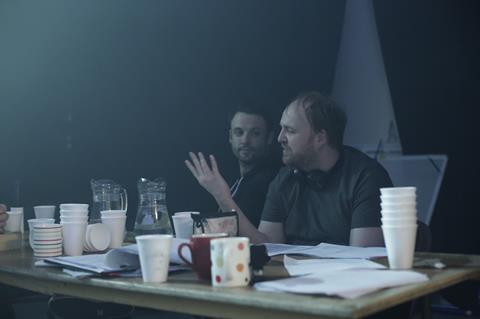 The UK's Welsh film agency Ffilm Cymru Wales has selected five feature projects by Welsh filmakers to receive a total of £63,230 ($77,750) in its latest round of development funding.
They are comprised of two documentaries and three fiction films.
The Earth Is Not Our Home, a sci-fi drama exploring mental health issues set on a dusty volcanic island off the coast of Africa, has received £15,000. It will be the second feature from writer-director Catherine Linstrum and producer Stella Nwimo through their company Fireparty, following their forthcoming debut Nuclear, which received Ffilm Cymru funding through the Cinematic scheme.
Director Ryan Andrew Hooper and writer Matt Redd's The Life And Death Of Daniel Dee has received £14,250. The film will expand on the world created in their upcoming feature debut The Toll, and will follow a life insurance salesman who hires a mother and daughter to help him fake his own death. It is being produced by Mark Hopkins for Standoff Pictures, which was established in February 2019 by the three filmmakers with support from Ffilm Cymru's Company Support fund.
Mared Swain's debut feature, the Welsh-language fantasy thriller Llwyn Cadno, has received £12,000. Hannah Thomas is producing the film for Severn Screen, with Ed Talfan as executive producer.
Grzegorz Pacek's documentary A Man With A Fork In A World Of Soup takes in a Cardiff man with a rare disorder that forces him to live unplugged from modern civilisation, and received £11,980 funding. It is being written by Anna Baumgart and produced by David Evans of Shoot From The Hip Films. The documentary is a Polish co-production with Monika Braid of Poland's Braidmaid Films also producing and the film receiving backing from the Polish Film Institute and Polish Television.
Finally, £10,000 has been awarded to Peter Day's documentary Off The Rails, which follows Rikke Brewer as he forges a career in the world of urban exploration YouTubers, attempting highly dangerous stunts to engage viewers. Rob Alexander produces for perfectmotion with co-production partners Day of Faction Films and Grant Keir of Faction North.
The next deadline for the Ffilm Cymru development fund is October 31, 2019.