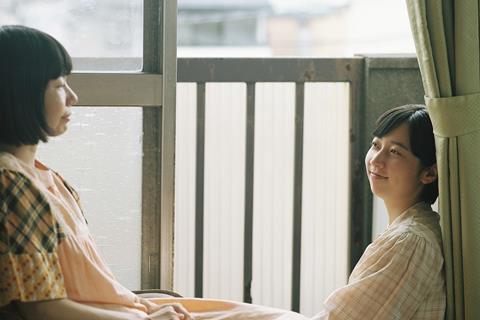 Japanese director Kyoshi Sugita's Haruhara San's Recorder has won the main prize of France's FIDMarseille festival, the grand prix of the international competition.
Inspired by a poem by Naoko Higashi, the film was produced by Jun Higeno of Iha Films. It is stars Chika Araki as a woman who has just moved into a new apartment.
Festival director Jean-Pierre Rehm described the film as "uncompromising" and as "a pure cinematographic poem," one that "abandons the lazy, tired concept of plot to progress by successive epiphanies".
The international competition jury led by Filipino filmmaker Lav Diaz also gave a special mention to Ted Fendt's drama Outside Noise, produced by Zsuzsanna Kiràly through Berlin-based Flaneur Films. Billed as "an insomniacs hang-out film," this is about a friendship between two women that blossoms following meetings in Berlin and Vienna over several months.
Another competition film, Irish director Declan Clarke's Saturn And Beyond won the George De Beauregard international prize, sponsored by the post-production company Video De Poche, that will now make a DCP copy of the prize-winning film. This is an autobiographical work inspired by the director's father, founder of the Irish Museum of Broadcasting.
"Declan is talking about his father but as a matter of fact he is addressing human relationships, human dialogue," Rehm said of the documentary which combines personal family elements with reflections on science and mental decay. "When I saw it, I was in tears, completely in tears."
The acting awards went to Araki for Haruhara San's Recorder and to Attila Maiste de Ségonzac, the young star of Antoni Collot's Jojo, about the childhood of controversial author Georges Bataille.
The jury for the French competition led by filmmaker Lech Kowlaski gave the grand prix to Jacques Meilleurat's Appuyé Au Mur (Lean On The Wall) in which a man tells a story of a life scarred by sexual abuse.
Meanwhile, the George De Beauregard national prize for a film in the French competition went to Claire Doyon's Penelope My Love, an intimate portrait of the director's autistic daughter.
Doyon's film also won the Renaud Victor prize which is voted on by a group of inmates in agreement with the Marseilles Prison management.
A special mention was made by the French competition Jury of Zoé Chantre's Le Poireau Perpétuel.
FIDMarseille took place as a physical event from July 19-25, 2021.