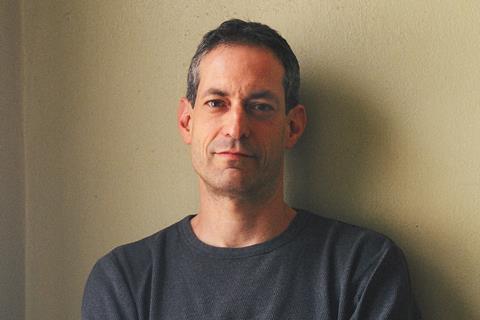 Tributes have been paid to award-winning New York-born, Berlin-based filmmaker and journalist Andrew Horn, who died from complications relating to chemotherapy treatment for cancer last month aged 66.
Horn won the 2004 Teddy Award at the Berlinale for The Nomi Song, his feature documentary about avant garde New Wave singer and performance artist, Klaus Nomi. He was also the writer and producer of Dana Ranga's East Side Story, a 1997 documentary about musicals made in the Soviet bloc.
More recently, Horn premiered his Twisted Sister documentary, We Are Twisted Fucking Sister (2014) at International Documentary Festival Amsterdam (IDFA). The Twisted Sister project had its origins in The Nomi Song. Horn had interviewed Jay Jay French of Twisted Sister for the Nomi project. Struck by French's intelligence and humour, he decided to make a film telling the story of the make-up wearing heavy rock band famous for their outrageous behaviour - and notorious for declaring war on disco.
Twisted Sister's Dee Snyder and John "Jay Jay" French have both expressed their shock and sadness at Horn's death.
"Over the 8 year period of collaboration on our documentary, we discussed everything. Andy was a New Yorker, my age, who went through the same musical pathways as I did as well as sharing identical political views," French commented on social media. "What if..I never met Andy Horn? I can't imagine what my life would have been like. RIP my friend."
Snyder tweeted of his admiration for Horn and the many years he spent "documenting, filming and trying to bring TS Club Days to life on the big screen."
For many years, Horn wrote for the Berlinale dailies published by Moving Pictures International and Screen International during the Berlin International Film Festival.
"I remember him as a lovely man. One of the more quiet contributors who you could always rely on. It was a privilege to have worked with him at the Berlinale Dailies," said Christian De Schutter, now the manager of Flanders Image, who worked with Horn as an editor at Moving Pictures Berlin dailies.
Horn was born in New York in 1952. After living in New York as a filmmaker and graphic artist, he came to Berlin in 1989 on a DAAD Berlin Artist Exchange scholarship. He stayed in Germany, working as a filmmaker, writer, and journalist.
"He was able to receive European grant money for making films there as an independent filmmaker…he would never have been able to advance his career as an independent filmmaker as far if he stayed in the States, I believe," said Horn's close friend, the journalist Rebecca Lieb. "Andy and I both had jobs writing for the Berlin film festival daily. He and I just became joined at the hip both personally and professionally. We were best friends, movie-going companions, going to the same films on the festival circuit together. At the same time, he was working on his own projects."
At the time of his death, Horn had been working on a documentary about Robert Wilson's experimental performance company, Byrd Hoffman School of Byrds. It remains to be seen what will happen to this project. "There is a great deal of material already in the can," Lieb confirmed.
Lieb said "two major European" institutions were looking to acquire Horn's archives.
Horn died in Berlin on August 24. "He was diagnosed with cancer a little less than a year ago. The prognosis looked very good until it didn't. The illness had progressed for a while but he was being treated and there was a great deal of optimism. And then he suddenly took a turn and died very quickly," Lieb said.
A memorial service for Horn will be held at the Arsenal Cinema in Berlin in January 2020. An exact date will be confirmed nearer the time.