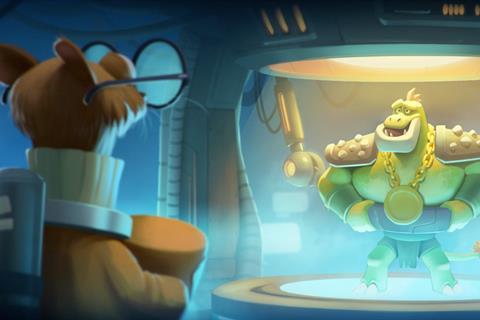 UK-France-based sales outfit Film Constellation has launched pre-sales on Ben Smith's CGI feature animation The Last Dinosaur.
It is developed and produced by UK animation studio Red Star, the team behind The Amazing Maurice, and tells the story of Rex the dinosaur, whose father is the king of dinosaurs. He is snatched and transported to the 21st century in a time machine, and must team up with a motely crew in an attempt to find his way home, 65 million years back in time.
Film Constellation will be introducing a first 3D animation teaser to buyers in Cannes, with a delivery scheduled for the second part of 2024. Film Constellation is helping to finance the project, which is budgeted at $10m.
Smith's credits include 2019 animation StarDog And TurboCat, which featured voice talent including Luke Evans, Nick Frost and Gemma Arterton.
"I am beyond excited to bring this incredible family adventure to life, with a bigger than life character in Rex, the last of his kind, sent forward in time," said Smith.
"The Last Dinosaur is the big-hearted comedy adventure for the entire family that cinemas are craving for. We can't wait to introduce it to our distributors in Cannes," said Leo Teste, director of sales and distribution.