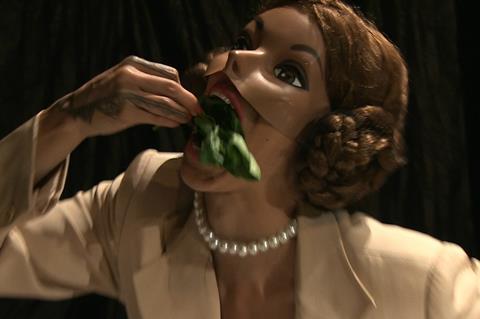 Film Movement has acquired North American rights to Narcissister Organ Player, a performance-documentary by performance artist Narcissister that screened at Sundance and SXSW.
Narcissister directed and produced the film, with Taryn Gould serving as producing partner. Film Movement is set to open the film at New York's Film Forum in November, with digital and home entertainment releases to follow.
Narcissister Organ Player examines Narcissister's performance art piece 'Organ Player' by combining footage of interpretive dance, puppetry, and erotica with dialogue about her complex family history and experiences growing up interracial. The film was showcased at Sundance and SXSW.
"I am honoured to partner with Film Movement on the distribution of this film which has such personal resonance for me and my family," Narcissister said. "It's been so special to share the film with audiences so far… and I am thrilled that it's going further out into the world for many more people to experience."
"While bold, provocative and positively eye-opening, at its foundation, Narcissister Organ Player speaks to the shared human experience of finding one's way in the world," Film Movement president Michael Rosenberg said. "We're thrilled to partner with such a talented artist, working at the height of her powers."
Rosenberg brokered the deal with David Koh of Submarine on behalf of the filmmakers.