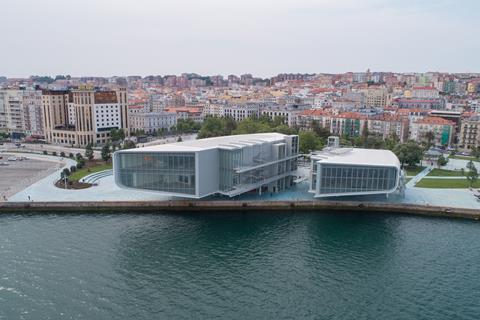 France's Wide House has announced a raft of deals on their documentaries Renzo Piano, The Architect Of Light, The Waldheim Waltz, The Raft and The Green Lie, with the first selling to Hong Kong (Edko), Italy (I Wonder) and Joint Entertainment (Taiwan).
Acclaimed Spanish filmmaker Carlos Saura's documentary on the famous architect behind the New York Times building and the Pompidou Centre, Renzo Piano, The Architect Of Light, follows the two friends on one of the architect's last projects: the Botin Art Center on the Bay of Santander in northern Spain.
Austrian filmmaker Ruth Beckermann's The Waldheim Waltz, winner of the recent Berlinale's Glashutte Original Documentary Award, sold to North America (Menemsha Films) and ex-Yugoslavia (Tricontinental). The film explores how former UN Secretary General Kurt Waldheim's wartime past was uncovered after he announced his bid for the Austrian presidency. It features video footage from the 1970s and 1980s, some shot by Beckermann herself. Despite revelations of Nazi affiliations, Waldheim ultimately won the presidency, serving from 1986 to 1992.
The Raft, in which Swedish director Marcus Lindeen takes on the story of the 1973 'Acali Expedition' when five men and six women drifted across the Atlantic for 101 days on a raft as part of a scientific experiment that went awry, pre-sold to France (Urban Distribution) and Switzerland (Xenix).
Acclaimed Austrian director Werner Boote's environmental documentary The Green Lie, which premiered in the recent Berlinale's Culinary Cinema section, has sold to France (L`Atelier d`Images).