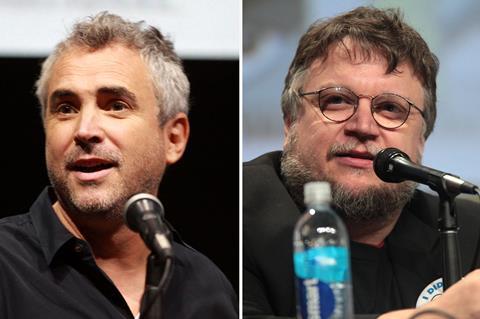 Filmmakers have criticised plans to present the Oscars for four categories off air, after the Academy revealed which awards would miss out yesterday (February 11).
The Oscars for cinematography, editing, make-up and hairstyling, and live-action short will be handed out during advert breaks at this year's ceremony, which will be broadcast by ABC on February 24.
Academy president John Bailey said in a letter to members that the winners' speeches for these categories will still be shown at some point during the broadcast and be streamed online.
The decision to cut categories to enable a slimmed-down three-hour running time, which was first mooted in August alongside the now scrapped 'popular film' category, has drawn a backlash from filmmakers.
Guillermo Del Toro, who won best director for The Shape Of Water at last year's Oscars, said on Twitter yesterday: "If I may: I would not presume to suggest what categories to cut during the Oscars show but - Cinematography and Editing are at the very heart of our craft. They are not inherited from a theatrical tradition or a literary tradition: they are cinema itself."
ROMA director Alfonso Cuaron, who is nominated in the editing category, said: "In the history of CINEMA, masterpieces have existed without sound, without colour, without a story, without actors and without music. No one single film has ever existed without CINEMAtography and without editing."
Up In The Air director Jason Reitman said of yesterday's decision: "Editing is filmmaking. Say it ain't so, Oscars", adding: "For every young person who might watch the Oscars and dream of one day being an editor or cinematographer or make-up artist, I hope you enjoy all the musical numbers."
Actor Russell Crowe said: "The Academy is removing cinematography, editing and make up from the televised show? This is just such a fundamentally stupid decision, I'm not even going to be bothered trying to be a smart arse about it. It's just too fucking dumb for words."
Star Wars: Episode VIII - The Last Jedi cinematographer Steve Yedlin added: "TV show whose sole purpose is to package for public consumption the celebration of cinema craft announces that celebration of cinema craft is too boring for public consumption."
A Quiet Place writers Scott Beck and Bryan Wood said on Twitter: ""So excited to watch the Oscars this year because it's a few minutes shorter!" - millennial who still wont watch the Oscars."
In future years, four to six rotating categories could be cut from the broadcast, according to Bailey.