Amazon buys 1980s-set one-hour drama to be directed by Drake Doremus.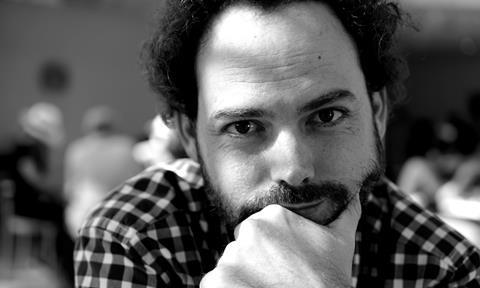 FilmNation Entertainment has sold its first TV show to frequent film collaborator Amazon, the one-hour romantic television drama White Fur that Drake Doremus will direct.
Adapted by Jardine Libaire from her second novel, White Fur is a transgressive love story that follows a young couple who battle class divide and social conformity in New York.
Drake Doremus (pictured) is set to direct, making his first foray into television. Doremus' previous work includes feature films Like Crazy, winner of the Sundance 2011 grand jury prize, and Equals, which screened at Venice in 2015.
His latest feature Newness starring Nicholas Hoult and Laia Costa recently sold to Netflix after debuting in Park City earlier this year.
FilmNation's Ben Browning, Brenda Vogel and Glen Basner will serve as executive producers on White Fur, alongside Doremus. Libaire will serve as co-executive producer.
This latest FilmNation project comes after the company hired Brenda Vogel as vice-president of television last year to help build a slate. FilmNation aims to develop and produce shows in the one-hour and half-hour spaces for cable and broadcast.
Previously, Vogel served as vice-president of features and television at Groundswell Productions, working on projects such as Hulu's Chance, The Magicians for Syfy, and Showtime's Smilf, and served as a development executive for Paul and Chris Weitz's Depth of Field.
"Amazon is building an astonishing line-up of television that aligns perfectly with our taste," Browning said. "Jardine's fresh voice coupled with Drake's distinct style are the makings of a sexy, smart and compelling show. Brenda's experience and taste is key to us achieving in television our perpetual goal of broadening FilmNation's relationships with the most original and bold storytellers."
Libaire added: "Working with FilmNation and with Drake Doremus has been such a powerfully creative experience, and finding a home at Amazon is a dream. Everyone involved is interested in incubating an intelligently subversive love story, and I'm just thrilled to develop White Fur with this team."