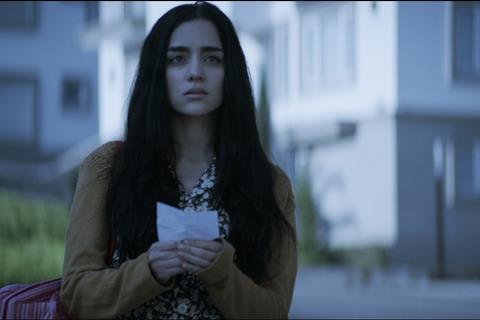 Buenos Aires-based FilmSharks has announced early sales on Mexican supernatural horror and Cannes Marché sales title Play With Me (Juega Conmigo) directed by Mexico-based genre ace Adrian Garcia Bogliano.
It has sold to Rocket Releasing for Russia/CIS, where it just opened, as well as to AV Jet for Taiwan, and Mocking Bird for Vietnam. Negotiations are ongoing for South Korea, Japan, Spain, France, and German-speaking Europe.
Bogliano, whose credits include Here Comes The Devil and Night Of The Wolf: Late Phases, directed Play With Me from a screenplay by Adriana Pelusi about an insecure young nanny who must save two demonically possessed children.
Liz Dieppa, Emilio Beltran Ulrich, Valery Sais, Alejandra Rodriguez, Octavio Hinojosa and Pablo Guisa Koestinger star; Lemon Studios produced.
The film opened in Mexico through Videocine earlier this year
FilmSharks recently sold out the world on El Habitante from Guillermo Amoedo, who previously wrote Keanu Reeves thriller Knock Knock and The Green Inferno for Eli Roth.