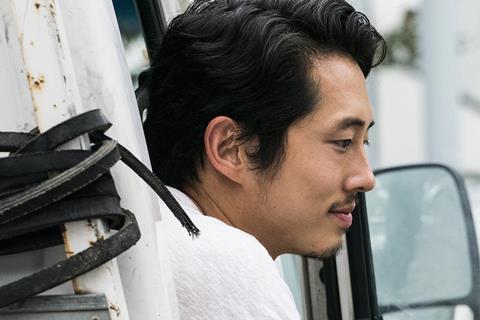 Finecut has picked up international sales rights to Korean auteur Lee Chang-dong's upcoming film Burning. Set for 2018 release, this will be his first film in eight years since the Cannes Best Screenplay Award winner Poetry.
Lee's other previous films include Oasis, which picked up the Silver Lion for Best Director at Venice and Secret Sunshine, which won the Best Actress Award at Cannes.
Co-written by Lee and Oh Jung-mi, Burning is based on the short story Barn Burning by Haruki Murakami, the Japanese novelist whose bestsellers include Norwegian Wood and 1Q84.
The story follows two men and a woman - all in their twenties but living different lives - as they encounter one another and have a mysterious incident occur.
Yoo Ah-in (Veteran) stars as Jong-soo, a deliveryman on a temporary contract, and Steven Yuen (Okja) stars as Ben, the other man who has everything. Newcomer Jeon Jong-seo plays Hye-mi, the woman in between the two.
Lee Joon-dong of Pinehouse Film is producing. His credits include July Jung's A Girl At My Door, Jang Joon-hwan's Hwayi: A Monster Boy and Ounie Lecomte's A Brand New Life, as well as Poetry.
He was recently elected vice chairman of the Korean Film Council (KOFIC) on Oct 31 by the organization's newly appointed council. His term will last until Oct 22, 2019.
Currently in production, Burning will be released widely "around mid-2018" by CGV Arthouse in Korea.
Finecut previously repped Lee Chang-dong's Peppermint Candy, Oasis and Poetry.