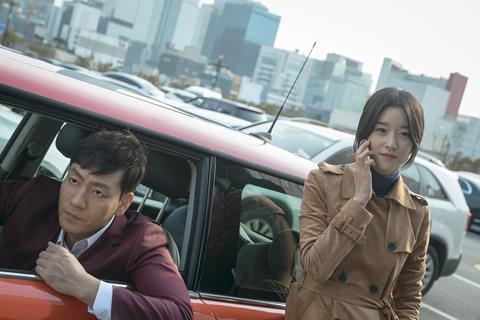 South Korean sales company Finecut has locked a slew of deals on titles including By Quantum Physics: A Nightlife Venture, which sold to the US (815 Pictures) and Japan (New Select).
The crime action film about a high-end club owner who gets involved in a drug crackdown and a political power game stars Park Hae-soo (The Night Of The Hunters) and Seo Yea-ji (The Throne). The film also sold to the Philippines (Viva Communications) and Taiwan (Eagle International Communications).
Finecut has also scored sales on rom-com My Punch-Drunk Boxer, starring Um Tae-gu, K-pop group Girl's Day member Lee Hye-ri and Kim Hee-won. The film – about a former professional boxer trying to recover from punch-drunk syndrome – has gone to Japan (Klockworx), Indonesia (PT Falcon), the Philippines (Viva Communications), Taiwan (Moviecloud), Vietnam (Viettel Media) and worldwide in-flight (Encore).
Sales have also been announced for Toronto title Bring Me Home, starring Lee Young-ae (Sympathy For Lady Vengeance), which has gone to Hong Kong, Macao and Taiwan (A Really Good Film Company Limited) and the Philippines (Viva Communications).
The thriller previously sold to Japan (Maxam) and is set for release in South Korea on November 27.