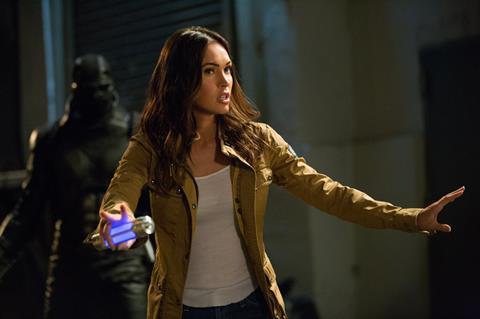 South Korean sales company Finecut has picked up international rights to Korean War film Battle Of Jangsari (working title), featuring Megan Fox and K-pop group Shinee member Choi Min-ho.
Directed by Kwak Kyung-taek and Kim Tae-hun, the film also stars Kim Myung-min, and Kim Sung-cheol. It is based on a true story about 772 student soldiers - whose average age was 17 and had only received two weeks of boot camp training - drafted into the Korean War to take part in a diversionary tactic to aid the Incheon landing operation, aka Operation Chromite, which turned the tide of the war.
Fox plays a reporter inspired by women war correspondents such as New York Herald Tribune reporter Margeurite Higgins, who won a Pulitzer Prize for her reporting on the amphibious invasion of Incheon.
Backed by Warner Brothers Pictures Korea, the film is produced by Taewon Entertainment and is now in post.