Warner Bros' Korean-language production is directed by Park Hoon-jung (New World).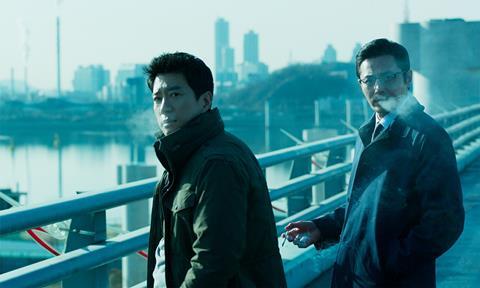 South Korean sales company Finecut has picked up Warner Brothers' third Korean-language production, V.I.P., directed by Park Hoon-jung (New World, The Tiger).
The crime thriller stars Jang Dong-gun (My Way), Kim Myung-min (Deranged), Park Hee-soon (The Suspect) and Lee Jong-suk (The Face Reader).
The story follows a North Korean defector, the son of a key political figure, who turns out to be a prime suspect in a series of murders. A national intelligence agent, a detective and a North Korean officer all collide in their attempts to capture him.
Presented by Warner Bros Pictures, V.I.P. is produced by Park's own production company Gold Moon Film and co-produced by Peppermint&company, Inc., whose credits include I Saw The Devil – for which Park wrote the screenplay – and New World.
Warner Bros Pictures in Korea previously presented Kim Jee-woon's The Age Of Shadows and Lee Byung-hun-starrer A Single Rider.
V.I.P. completed shooting on January 20 and is currently in post-production, aiming for a 2017 release.
Finecut will be launching sales on the title at Hong Kong Filmart.
The company previously handled international sales on Park's New World, which sold to a raft of territories including France, Germany, Japan, Spain and North America.
New World clocked up $31m at the local box office according to the Korean Film Council and picked up awards at the Sitges International Fantastic Film Festival (best feature film in the Focus Asia Category) and Beaune International Thriller Film Festival (Jury Prize) in 2013.