Wendy Mitchell talks to four Finish producers headed to Edinburgh, which is hosting a territory focus on the Scandinavian territory this year.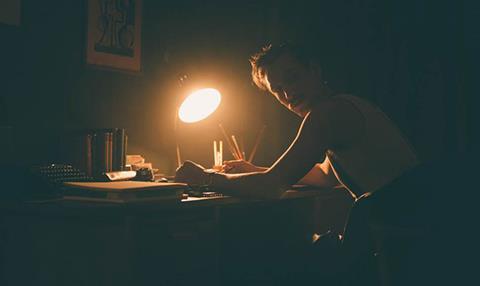 As part of the Edinburgh International Film Festival's Finnish focus, four Finnish producers are headed to the festival for meetings and a panel discussion. The wider delegation also includes the filmmakers who have their current films screening in the focus.
Screen caught up with the producers about their new projects during a visit to Helsinki in May.
Helena Mielonen, Bufo Films and B-Plan Distribution
Mielonen runs the marketing department of Mark Lwoff and Misha Jaari's production company Bufo Films (credits include Concrete Night) as well as leading distribution for sister distribution outfit B-Plan.
The company has slate development funding from the Finnish Film Foundation and has several new features in the works, including the company's first genre film, Akseli Tuomivaara's White Point, which is a dystopian car chase story that Lwoff describes as "Mad Max on ice." The film will be a Nordic co-production and will complete financing in 2017.
The company will shoot children's film Tagli & Telle in summer 2017. Akseli Tuomivaara will direct the live-action story about young siblings who open a detective agency. The film is inspired by a new book series that launches this summer, and could be set up as a franchise.
Saara Saarela will direct the dystopian drama Memory of Water, based on the book by Emmi Itäranta. It will be financed in 2017.
In production now is the sequel to 1971's Fuck Off! Images Of Finland. Director Jorn Donner follows up his cult hit documentary with Fuck Off 2, which will again interview ordinary Finns. It will launch in 2017 timed with the 100 year celebration of Finnish independence.
Lwoff explains: "It's going to be a one year process of filming all around Finland. We will try to make it in the same attitude and technique, just pop up and talk to people and ask them questions."
Bufo is also involved in Aki Kaurismaki's new film The Other Side Of Hope, set to shoot in August led by his own company Sputnik Oy. The story is about a Syrian refugee who crosses paths with a Finnish travelling salesman. The Match Factory handles sales.
The company's TV projects include Jakobsson, an epic crime story about Finns in Sweden; and the second season of Northern Mishaps.
B-Plan will release Cannes Un Certain Regard winner The Happiest Day In The Life of Olli Mäki as well as Selma Vilhunen's Little Wing. Mielonen is excited to work with these feature debuts. "The young generation of filmmakers here is extremely talented," she said.
Lwoff added: "I would say the feeling is really good, there is a lot of energy in Finnish film."
Annika Sucksdorff, Helsinki Filmi
Annika Sucksdorff is a producer alongside Aleksi Bardy and Miia Haavisto at Helsink Filmi, which presents Aleksi Salmenpera's The Mine at EIFF.
She is one of the producers of the much anticipated €4m+ Tom Of Finland biopic, which company shareholder Dome Kaurkoski is shooting now in Sweden, Germany, Finland, Spain, and the US.
Protagonist Pictures handles sales and the Film's co-producers are F&ME (UK), Anagram (Sweden), Fridthjof (Denmark), and Neutrinos (Germany). The film is being readied for an early 2017 launch as part of Finland's independence centenary celebrations.
Telling the story of this iconic gay artist is especially crucial given Finland's place in the world, she said. "Russia is a neighbour country, so it's important to have this gay-themed film as part of the 100 years celebrations."
Next to shoot this autumn will be Zaida Bergroth's Miami, about two sisters on a road trip. The company also has another completed film, Ville Jankeri's Gold Digger, being sold by Media Luna.
She is also hoping to develop a slate of at least five English-language films with European financing and working with "Nordic directors and British/American cast and some Nordic cast thrown in too."
Sucksdorff is bullish on Finnish films' performance at home and abroad, noting that Olli Maki's Cannes win "made all Finns proud, especially us in the film industry."
Local films' market share of 30% at the box office is also something to shout about. "That's a thing to be really proud of," she says. "The average Finnish budget is still €1.5m and you're competing with $100m Hollywood films."
Kaarle Aho, Making Movies
Making Movies has two new films with director Klaus Haro, whose drama The Fencer was Golden Globe-nominated this year. Those projects in development are Dark Christ (working title,) about an old arts dealer who needs to make extra money before his retirement and also wants to get closer to his daughter and grandson. Haro is also developing the English-language My Sailor, My Love, about a passionate relationship between an elderly sailor and a retired woman.
The company is in post on Selma Vilhunen's debut feature Little Wing. Aho said: "It's a drama and a serious film but there's something of a Scandinavian lightness in it that's not so common in Finnish-language films." Media Luna handles sales.
Also in post is Jussi Hiltunen's debut feature Law Of The Land, a Nordic Western set in Finnish Lapland. The story is about a police officer on the verge of retirement who has to stop two younger men killing each other.
Editing now is documentary The Mayor Of Nowhere, directed by Tonislav Hristov, about a mayoral election in a small Bulgarian village near the Turkish border that attracts asylum seekers.
Aho pays tribute to steady funding from the Finnish Film Foundation to help keep Finnish productions healthy. "Public support is fine in my opinion, of course you always want to get more public money, but I wouldn't spend time complaining about that….What we should learn to do better is the international marketing, to create a similar sort of hype that Danish films had 15 years ago, so that if you say, 'Here's a Finnish film,' there's some instant interest."
Liisa Juntunen, Napafilms
Napafilms comes to EIFF with two documentaries screening at the event: Christy Garland's Cheer Up and Ari Matikainen's War And Peace Of Mind.
Cheer Up is about an ambitious coach working with Finland's worst cheerleading team in the Arctic Circle.
War and Peace of Mind is about "the mental side of war and what it does to people," she said. The archival film is "an emotional journey," Juntunen explained.
Napafilms has Inka Achte's Boys Who Like Girls in production now, "a women's rights issue film from the point of view of men." The Mumbai-set character driven documentary is about Indian men teaching boys about gender equality. It will be delivered in autumn 2017 and partners are Mumbai's One Eyed Turtle Films, Insel Film of Germay and Gammalgant in Norway. Cinephil handles sales.
The company is also in production on Reetta Aalto's The Grey Violet Case, about a Russian mathematician who sought asylum in Finland. That film will be delivered this autumn.
Napafilms is also working on the 30 to 45 minute film Other Side Of Mars, about how images affect us, tied to a Nasa scientist who has been developing the Mars Curiosity rover project. "It's about the philosophical level of pictures today. Is Mars real as we see it?," said Juntunen.
Juntunen is encouraged by recent growth in box-office results for documentaries (The Tale Of A Lake has set a doc box-office record at 150,000 admissions). This builds on a respect for documentary films that has been around for decades, thanks in part to YLE's broadcast of quality documentaries.
She added: "The industry here is small, we have good support from the Finnish Film Foundation and YLE, but we also have to collaborate internationally which I think is a very good thing."