Screen can reveal the first footage of Antonio Méndez Esparza's (Aqui Y Alla) first English-language film Life And Nothing More, which is getting its world premiere in Toronto's Contemporary World Cinema programme.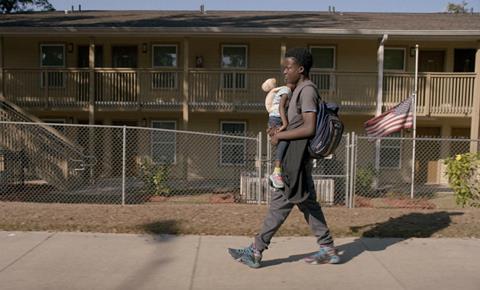 Film Constellation handles world sales.
Following a similar filming process to his well-received 2012 drama Aqui Y Alla, which turned on a Mexican immigrant returning to his home country, Life And Nothing More was shot over a period of two and a half years in North Florida with non-professional US actors.
Screen can reveal the first look at the film which tracks the life of a young African American family, unfolding the obstinate realities of family, race, and the legal system, against the backdrop of the 2016 US presidential election.
In particular, the feature reveals the coming-of-age experience of the family's young son who is forced to take on more familial responsibilities and whose search for connection with an absent father leads him to a dangerous crossroads.
The film's themes and setting will potentially invite comparisons to Florida-set Oscar-winner Moonlight and recent Cannes hit The Florida Project.
The film will get its European premiere in San Sebastian. Producer is Madrid-based Pedro Hernandez Santos.
It was developed with the support of Film Constellation's partner company Films Distribution Group, which was first announced as boarding the project in 2016, the Florida Council on Arts and Culture, and awarded the Josh Simon Guggenheim Foundation fellowship in 2017.
Méndez Esparza's well-received 2012 drama Aqui Y Alla played in Cannes' Critics' Week and in Los Angeles' AFI Fest.
Producer Santos' Magical Girl, by director Carlos Vermut, premiered at Toronto and won Golden Shell and the Silver Shell for both best picture and director at the San Sebastian Film Festival 2014