Emmanuelle Seigner also stars in the film, which is heading to Cannes this year.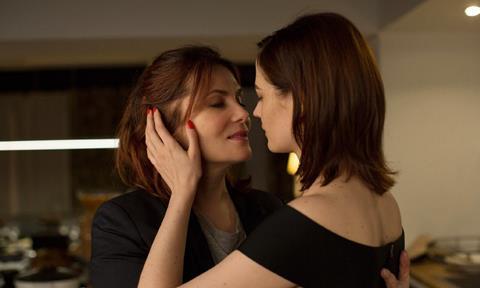 The first image from Roman Polanski's drama Based On A True story, which plays out of competition at this year's Cannes Film Festival, has been released (see above).
The film, whose French title is D'après Une Histoire Vraie, stars Emmanuelle Seigner as a writer who has an affair with an obsessive fan, played by Eva Green.
Based On A True story is adapted from the novel of the same name by Delphine de Vigan and written by Polanski and Personal Shopper director Olivier Assayas.
The project will be sold internationally by Lionsgate. Mars Distribution will release in France.
Paris-based producer Wassim Beji is producing via his Parisian outfit Wy Productions.
The 70th Cannes Film Festival is scheduled to run from May 17-28.
Read more:
Cannes 2017: Directors' Fortnight line-up
Cannes 2017: Official Selection in full
Cannes 2017: Critics' Week line-up