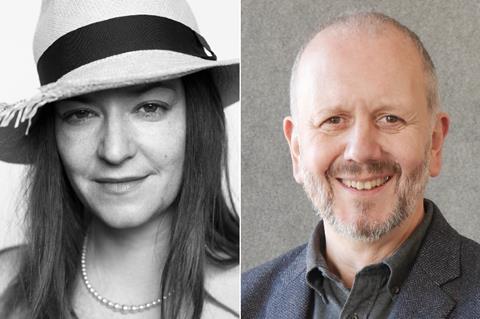 Lynne Ramsay, David Parfitt and Christopher Hampton are among the Masters for Qumra 2023 – the first in-person edition of the Doha Film Institute's industry incubator since 2019.
The trio will be joined by director Michael Winterbottom and costume designer Jacqueline West. All five will give individual masterclasses to aspiring filmmakers from the region and around the world, offering creative development and mentorship opportunities.
Qumra 2023 will run on a hybrid format, with in-person events from March 10-15, and virtual sessions from March 19-21.
Four of the five Masters are British, with West, an American, the exception.
"We are honoured to welcome five exceptional film luminaries who have defined individuality in cinema as our Qumra 2023 Masters," said Fatma Hassan Alremaihi, chief executive officer of the Doha Film Institute (DFI). "The mentorship these accomplished film professionals provide will be invaluable to the success of the selected filmmakers and their projects.
"Through our innovative hybrid model, we are able to foster the in-person engagement that is essential to the filmmaking process while offering the opportunity for filmmakers to extend discussions conveniently online."
Palestinian director Elia Suleiman, who is artistic advisor to the DFI, described the Masters as "luminaries in world cinema" who have "established their own idiom."
"They are exceptional filmmakers who present unique insights into their craft and define what it is to continuously elevate the standards of world cinema," said Suleiman.
Further details for the ninth edition of Qumra, including the selected projects, will be announced in the coming weeks. The festival moved its 2020 edition online at just three weeks' notice due to the pandemic, with the 2021 and 2022 editions also running in a digital format.