UK production outfit Bad Penny Productions has released a first look at director Robert Mullan's latest feature, This Weekend Will Change Your Life.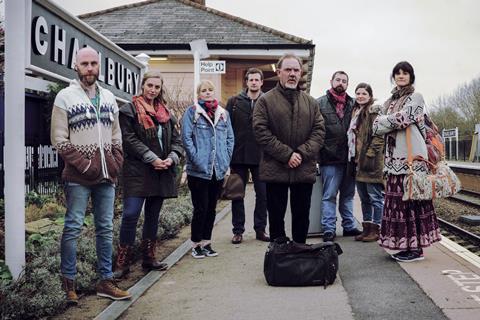 Production has now wrapped on the film, which stars David Bamber (Valkyrie) and Adam Paul Harvey (Son Of Rambow). It marks director Mullan's follow up to the David Tennant and Elizabeth Moss-starring Mad To Be Normal, which premiered at last year's Glasgow Film Festival.
The story follows seven people who leave London for a therapeutic weekend in the Cotswolds, which they are told will change their lives.
The project is being produced by Bad Penny Production's Phin Glynn and Daz Spencer Lovesey, Norman Merry is executive producer.
Next up for Mullan is James And Lucia, starring Aidan Gillen as iconic Irish writer James Joyce. Bad Penny's upcoming projects include an adaptation of Graham Greene's The Captain And The Enemy by writer William Boyd, which is in development.
Mullan commented: "If the film had to be summed up in a one liner, a 'glamping psychodrama' might do the trick. It tells the story of a group of urbanites who take a break from London's crowds and pollution to seek 'personal growth, self-awareness and change'."