Colonial drama with impressive cast set for March 2017 release.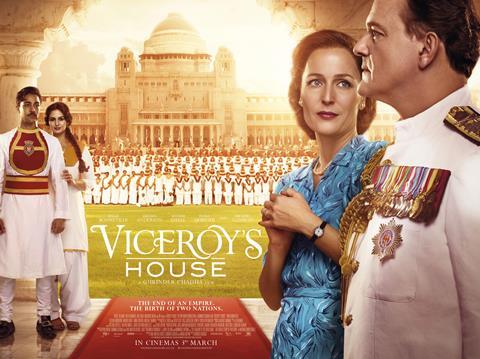 The official trailer for Viceroy's House, the latest film from Bend It Like Beckham director Gurinder Chadha, has been released.
Watch it below or click HERE to watch on mobile.
The film depicts the final few months of British rule in India and its release will coincide with the 70th Anniversary of the Independence of India and the founding of Pakistan.
The cast includes Hugh Bonneville as Lord Mountbatten, Gillian Anderson as his wife, Lady Mountbatten and Sir Michael Gambon and Simon Callow as key civil servants.
The Indian and Pakistani cast is led by Manish Dayal, Huma Qureshi and Om Puri.
Viceroy's House will be released in the UK on March 3 2017.
The film is a Pathé, Reliance, BBC Films, Ingenious and BFI presentation of a Bend It Films/Deepak Nayar Production in association with the FilmVast and Filmgate Films.