Belgian audiovisual export agency Flanders Image has unveiled the line-up for the second edition of CONNeXT (Oct 8-11).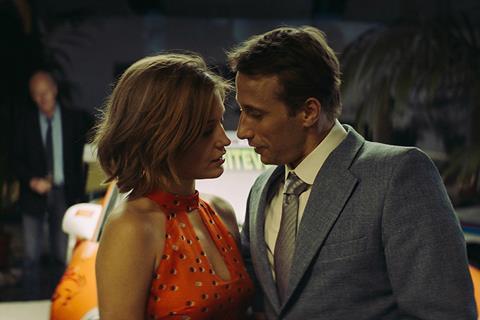 The invitation-only event, held in Ghent, acts as a showcase for upcoming projects from the Flanders region and is aimed at festival curators, sales agents and buyers. It was rebranded from NeXT earlier this year.
This year's crop of work in progress, pitch stage projects and screenings includes works from established directors such as Stijn Coninx (Marina), Dominique Deruddere (Flying Home) and Michaël R Roskam, whose latest work, Racer And The Jailbird, is this Belgium's Oscar submission this year.
The winner of last year's works in progress award at NeXT was Cloudboy, which was picked up by LevelK and received its premiere at TIFF Kids earlier this year.
Full CONNeXT line-up:
Pitches
Angel Dir. Koen Mortier; Prod. Czar
The Barefoot Emperor Dir. Peter Brosens and Jessica Woodworth; Prod. Bo Films
Binti Dir. Frederike Migom; Prod. Bulletproof Cupid
The Chapel Dir. Dominique Deruddere; Prod. Savage Film
La Civil Dir. Teodora Ana Mihai; Prod. One for the Road
Cleo Dir. Eva Cools; Prod. Lunanime
Floating Dir. Anke Blondé; Prod. A Private View
Patrick [De Patrick] Dir. Tim Mielants; Prod. Savage Film
Rain Anyway [Wees blij dat het regent] Dir. Gust Van den Berghe; Prod. Minds Meet
Tench [Muidhond] Dir. Patrice Toye; Prod. Prime Time
Works in progress
Ascension Dir. Bas Devos; Prod. Minds Meet
Coureur Dir. Kenneth Mercken; Prod. Czar
Don't Shoot [Niet schieten] Dir. Stijn Coninx; Prod. Eyeworks
Gangsta [Patser] Dir. Adil El Arbi and Bilall Fallah; Prod. a team productions
Girl Dir. Lukas Dhont; Prod. Menuet
Ploey – You Never Fly Alone Dir. Árni Ásgeirsson and Ives Agemans (animation); Prod. Cyborn and Gunhill
Rosie & Moussa Dir. Dorothée Van Den Berghe; Prod. Caviar
ZOOks Dir. Kristoff and Dimitri Leue; Prod. Potemkino
Screenings
Blue Silence Dir. Bülent Oztürk; Prod. Minds Meet
Cargo Dir. Gilles Coulier; Prod. De Wereldvrede
Charlie and Hannah's Grand Night Out [Charlie en Hannah gaan uit] Dir. Bert Scholiers; Prod. Minds Meet
Cloudboy Dir. Meikeminne Clinckspoor; Prod. Bulletproof Cupid
Control [Het tweede gelaat] Dir. Jan Verheyen; Prod. Eyeworks
Facades Dir. Kaat Beels and Nathalie Basteyns; Prod. De Mensen
Many Heavens [Vele hemels] Dir. Jan Matthys; Prod. Caviar
The Prime Minister [De Premier] Dir. Erik Van Looy; Prod. FBO
Racer And The Jailbird [Le Fidèle] Dir. Michaël R. Roskam; Prod. Savage Film
Resurrection Dir. Kristof Hoornaert; Prod. Fobic FIlms
Speechless [Sprakeloos] Dir. Hilde Van Mieghem; Prod. Caviar
Zagros Dir. Sahim Omar Kalifa; Prod. A Private View