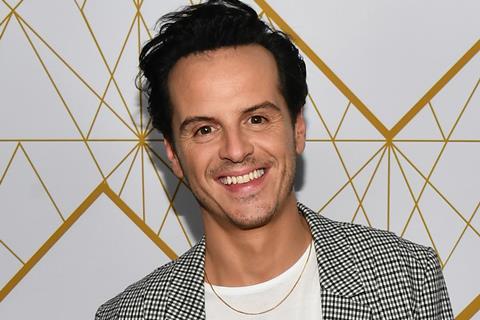 Premium cable network Showtime has ordered an eight-episode first season of Ripley, a new TV version of the Patricia Highsmith crime novels with Fleabag co-star Andrew Scott starring and Steven Zaillian writing and directing all episodes.
The series, to be produced by Endemol Shine North America with CBS Studios International handling international sales, represents the latest win for the talent behind Fleabag. Earlier this week, the series won four Emmys and creator Phoebe Waller-Bridge signed an overall deal with Amazon, which screened the series in the US and other territories.
Scott will star as the title character in Ripley, a grifter scraping by in early 1960s New York who is hired by a wealthy man to travel to Italy and begins a complex life of deceit, fraud and murder. Though the initial order is for one season, Showtime described the series as "ongoing."
Before playing the so-called 'hot priest' in the second season of Fleabag, Scott appeared in Sherlock, Black Mirror and other UK films and series, as well as winning awards for his stage work.
Zaillian, best known for his Schindler's List and Moneyball screenplays and for writing and directing The Night Of, will also serve as an executive producer on Ripley, along with Garrett Basch, Guymon Casady, Ben Forkner, Sharon Levy and Philipp Keel of Diogenes. Scott will serve as a producer and Endemol will produce in association with Entertainment 360 and Filmrights.
Showtime Networks president of entertainment Gary Levine commented: "We are so thrilled to have the supremely talented filmmaker Steve Zaillian adapt the singular saga of Tom Ripley from Patricia Highsmith's novels as an ongoing series for Showtime. With Andrew Scott, whose charisma knows no bounds, inhabiting the iconic lead role, we feel confident that this will be a special one."