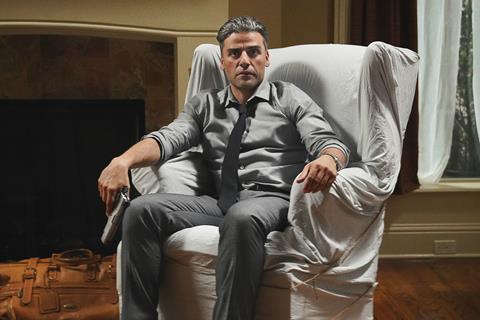 Focus Features has acquired most of the world on Paul Schrader's The Card Counter, the writer-director's revenge thriller shopped at last month's Cannes virtual market.
Focus will distribute the film in the US and sister division Universal Pictures International will distribute in the UK, France, Switzerland, Italy, Spain, Australia/New Zealand, China, Japan, South Korea, south east Asia (excluding Singapore, Hong Kong, Taiwan and television) and Latin America. Universal will also handle airline distribution.
Endeavor Content and Schrader's representative David Gonzales did the deal for the US and HanWay Films handled the international sale.
Oscar Isaac, Tiffany Haddish, Tye Sheridan and Willem Dafoe star in the tale of a card player whose life on the casino trail is shattered by an angry young man looking for revenge on a military colonel.
Braxton Pope, Lauren Mann and David Wulf produced the film, with Martin Scorsese, William Olsson, Lee Broda, Ruben Islas and Stanley Preschutti serving as executive producers.
In a statement Schrader said: "The folks at Focus are the best at what they do. Over the years I've been jealous of directors in the Focus fold. Now happily I am one."
Focus chairman Peter Kujawski added: "At a time when many of us are left wondering whether it's our circumstances that corrupt souls or if it's corrupt souls that create the circumstances, no one can say for sure, but has anyone explored this more in film than Paul Schrader? All of us at Focus can't wait to hear and see what Paul has to say now more than ever before, and we're very proud to help him bring this story to the world."