The life of UK boxer Frank Bruno is set to get the feature documentary treatment in Bruno, a project in the works from the team behind Hot Docs and Doc/Fest title Forbidden Games: The Justin Fashanu Story and former England cricket captain Michael Vaughan.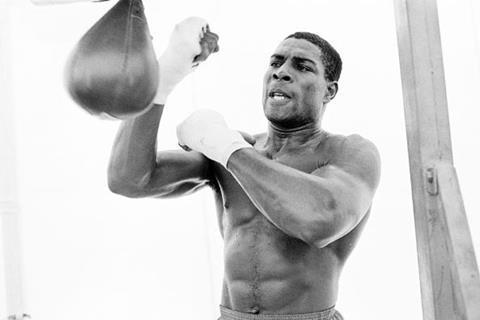 Adam Darke and Jon Carey, the directors of Forbidden Games, will direct Bruno and produce through their newly-launched banner Gospel, which they will run alongside Vaughan.
The trio are co-founders and equity partners in Gospel and Bruno will be their debut project. Vaughan, now a pundit for the BBC, Fox and BT Sport, plans to utilise his connections in the sports, media and broadcasting world for the company, which will be focused on building a portfolio of sports, entertainment and music films.
"I am delighted to be joining such a great team whose ambitions and drive match my own. Having worked in the media world for nearly 10 years now I am looking forward to working with the guys in creating new ideas and shows as well as being a part of some myself," said Vaughan.
Bruno will chronicle the rise of Frank Bruno from humble beginnings growing up on a London council estate to becoming boxing world heavyweight champion at the fourth attempt, following several bouts with infamous US boxer Mike Tyson. It will also look at his post-boxing life, which has seen him remain a popular figure in the UK sporting world while also facing a public battle with mental illness.
Now in the early stages of production, the film will be comprised of archive footage and newly-conducted interviews with Bruno himself as well as boxing personalities Tyson, Lennox Lewis, Frank Warren, Don King and Tim Witherspoon. It is being financed by private sources.
"Over the last few years I have been approached a number of times to do a documentary but there has always been loads of talk and very little action, whereas Gospel showed a real desire to get it made so I am delighted it's finally going ahead," said Bruno.
Prior to collaborating on Forbidden Games, which had its global streaming rights picked up by Netflix, directors Darke and Carey established BT Sport Films, a dedicated documentary strand on the UK broadcast channel. During that time they produced 15 documentaries including films on notorious Wimbledon football team The Crazy Gang and motorcycle rider Mike Hailwood.
"Frank's health problems since retiring have already been well documented in the media," said Carey. "What's always been more interesting to us with this story is in reminding people of the incredible courage and spirit of Frank's quest to become heavyweight champion of the world."
"[Frank Bruno] was a huge star and still is. We have felt for a long time that his story deserved to be told," added Darke.