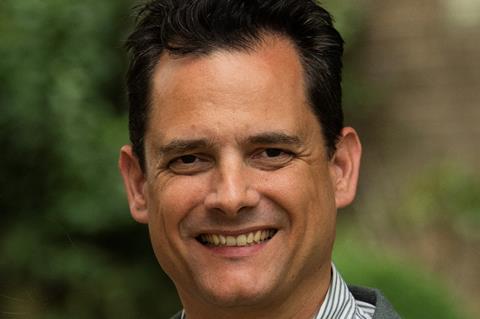 Crispin Lilly, the former group CEO of UK boutique cinema chain Everyman Media Group, has been appointed the interim CEO of hospital charity MediCinema.
MediCinema builds and runs cinemas in UK hospitals equipped with space for beds, wheelchairs and medical equipment.
Lilly will take up the role in August, on a part-time basis, and replaces Kat Mason, who has stepped down as MediCinema CEO after seven years. The charity's board is now working to recruit a successor.
Paul Giggal, MediCinema's director of operations, has also moved up to become chief operating officer and will work alongside Lilly and the next permanent CEO.
MediCinema operates cinemas at six hospitals throughout the UK, some of which have run socially distanced screenings since August 2020. During lockdown, the charity also launched a bedside film channel for patients, which is still running.
Lilly, who resigned from Everyman in September 2020 after nearly six years at the chain, has a long association with MediCinema. He was present at the opening of the charity's first cinema in 1999 and has been a trustee for the past five years.
Lilly joined Everyman in 2014 from Cineworld, where he was vice president of business affairs for more than six years. He has spent nearly 30 years in the exhibition business and previously held roles at Virgin Cinemas and UGC Cinemas.