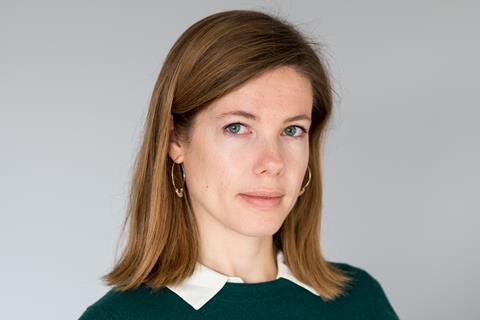 Protagonist Pictures has appointed Isabelle Stewart as head of acquisitions with immediate effect.
Reporting to CEO Dave Bishop, Stewart will oversee acquisitions and attend major festivals and markets for the company.
Stewart joins Protagonist from Focus Features, where she was director of acquisitions and production and worked on titles including Andrea Arnold's American Honey, Damien Chazelle's La La Land, Andrew Haigh's Lean on Pete and Paolo Sorrentino's Loro.
Prior to her post at Focus, she held acquisitions roles at Universal Pictures International Productions and Studiocanal.
In 2017, she joined Protagonist's director of international sales George Hamilton as one of Screen's Future Leaders in sales and acquisitions.
Protagonist's current slate includes Sean Baker's The Florida Project, William Oldroyd's debut feature Lady Macbeth, and Francis Lee's God's Own Country, all three of which received 2018 BAFTA nominations.
Protagonist CEO Dave Bishop commented: "I am thrilled that Isabelle has joined the Protagonist team. She is one of the most respected international acquisitions executives in the business and her incredible taste and wealth of industry knowledge will prove a huge asset as we continue to build our slate, connecting gifted auteurs with eager audiences."
Stewart added: "Protagonist really stands for something: bold, innovative and fresh new voices in cinema. I've long admired the company and enjoyed doing business with them. I could not be more delighted to join this fantastic team at such an exciting time in their growth."
Protagonist is representing four titles in Sundance: An Evening with Beverly Luff Linn, (Jim Hosking's second feature which will screen in NEXT), Michael Pearce's Beast, The Rider from Chloé Zhao and Jonas Åkerlund's Lords of Chaos, which will screen in Midnight.
Departures from the company last year included international sales director Jennifer Fattell, who left to join Lionsgate, and junior sales executive Freddie Jacobsen who has left the industry. Joining the company were Charlotte Lopez from Seville International who assumed the international sales manager role previously held by Hamilton. Head of development Len Rowles was another addition in 2017.