Keoghan, Jared Abrahamson, Blake Jenner, Ann Dowd and Udo Kier have joined the heist film alongside previously announced Evan Peters.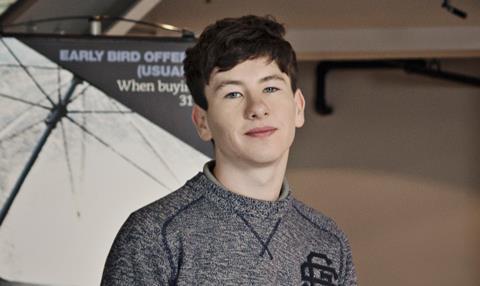 Film4 and AI Film are co-financing and developed American Animals, a Raw production based on a true story about four young men who mistook their lives for a movie and attempted one of the most audacious heists in US history.
Sierra/Affinity has added the project to its bumper Berlin slate and principal photography is scheduled to begin in the US this year.
Katherine Butler, Dimitri Doganis, Derrin Schlesinger and Mary Jane Skalski will serve as producers.

The executive producers are Aviv Giladi and Len Blavatnik for AI Film, David Kosse, Film4's Sam Lavender and Daniel Battsek, and Tory Metzger for Lava Bear Films.
Keoghan will be seen this summer in Christopher Nolan's Dunkirk and Yorgos Lanthimos's The Killing Of A Sacred Deer.