Culinary documentary to receive world premiere at Berlin next month.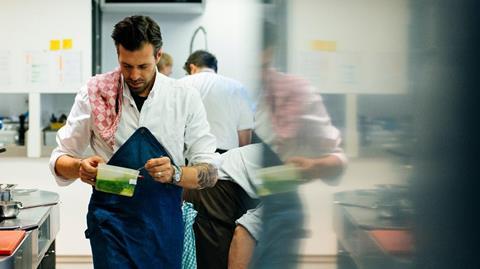 Fortissimo Films has acquired worldwide rights (excluding Benelux) to culinary documentary feature Sergio Herman, Fucking Perfect, which will receive its world premiere at the Berlin International Film Festival (Feb 5-15).
Fortissimo has previously served up food-related docs at Berlin including Jiro Dreams of Sushi, Food Inc. and Super Size Me.
The new film, directed by Willemiek Kluijfhout, centres on master chef Sergio Herman, who decides to let go of his three-star restaurant Oud Sluis in order to fulfill his dreams.
It is produced by Amsterdam-based Reinette van de Stadt through her documentary production company Trueworks. Kluijfhout's previous film, Mussels in Love, was the opening film of Berlin's Culinary Cinema strand in 2013.
Sergio Herman, Fucking Perfect will be presented at the Berlinale where a special meal will be prepared and presented on the occasion of the world premiere. The film will also show in the EFM and will be released in Benelux later in the year.
The deal was negotiated by Fortissimo MD Nelleke Driessen together with producer Reinette van de Stadt on behalf of Trueworks.