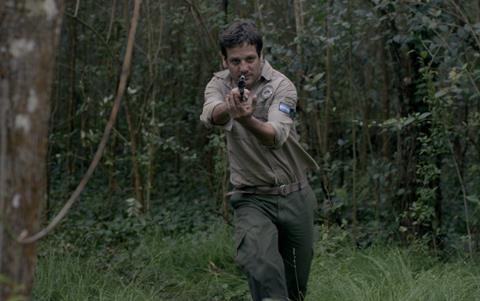 Fortissimo Films has picked up international rights to Argentinian environmental thriller Furtive, following its world premiere at this year's Pingyao International Film Festival.
Directed by Francisco D'Eufemia, the film follows a forest ranger on the trail of a group of poachers in a national park, whose motives soon become open to question.
D'Eufemia previously worked on documentaries and co-directed narrative feature Escape From Patagonia with Javier Zevallos in 2016. Furtive, his first feature as a solo director, also played at this year's Tallin Black Nights Film Festival, following its premiere in Pingyao's Nocturne section.
The film is part of a rapidly-expanding slate at Fortissimo, which was revived two years ago following its acquisition by China's Hehe Pictures.
The Amsterdam-based company is also handling international sales on Chinese drama The Fourth Wall, which won the Bronze Pyramid Award, for a first or second work, at this year's Cairo International Film Festival.
Co-directed by Zhang Chong and Zhang Bo, the film follows a woman leading a mundane life on a farm who becomes convinced of a parallel existence. Fortissimo is also selling Zhang Chong's debut feature Super Me, which had its world premiere at this year's Sitges International Fantastic Film Festival.
Two other Fortissimo titles – Russian filmmaker Natalya Nazarvoa's The Pencil and Turkish director Ali Aydin's Chronology – have also been travelling on the autumn festival circuit. The Pencil premiered at Russia's Okno Filmfest, where it won the critics award and a special jury award, before playing in Cairo and China's Golden Rooster Film Festival.
Chronology premiered at Turkey's Adana Film Festival and travelled to Busan's Flash Forward competition, Warsaw Film Festival, Antalya and Golden Rooster. Both The Fourth Wall and Chronology also played at the International Film Festival of India.
Fortissimo also currently has Ann Hui's Love After Love, an adaptation of Eileen Chang's story Aloeswood Incense, in post-production. Produced by Alibaba Pictures, Hehe Pictures and other Chinese partners, the film stars Eddie Peng, Ma Sichun and Faye Yu.