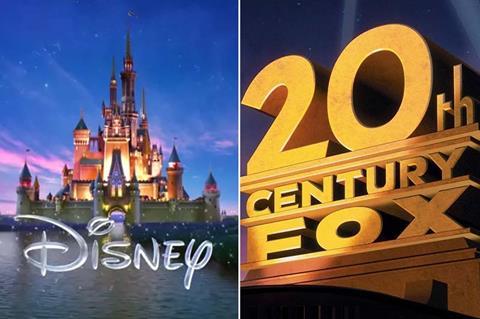 Redundancies are expected at the UK arm of 21st Century Fox as part of the company's ongoing integration with new owner Disney.
According to Screen's sister publication Broadcast, Fox's whole UK business, which includes 20th Century Fox and Fox Networks Group (FNG), has entered a period of "collective consultation", which aims to bring all operations together in one organisational structure under the ownership of Disney. In UK law, collective consultation is required when a company wishes to make 20 or more roles redundant.
Screen understands Chris Green, 20th Century Fox's UK managing director, left his post on Wednesday, July 31. His leaving drinks in London were attended by various industry figures last week.
Senior executives also understood to be departing from the London-based team include: Todd Huntley, SVP EMEA, international theatrical; Simone Stephens, executive director of technical operations for EMEA; Sharon McGarry, general manager at 20th Century Fox UK; and Shelley Atkin, vice president, EMEA theatrical finance, UK finance director.
According to the most recent financial statements on Companies House, Fox Networks Group UK employs 222 people across management, sales and marketing, administration and broadcasting. 20th Century Fox, which is the UK strand of the film studio, and 20th Century Fox Home Entertainment employ 30 and 95 people respectively.
Sources close to the situation said that there are going to be "big cuts and changes", and that multiple people are performing the same duties of their Disney counterparts.
Following the end of the consultation period, employees at a certain level will be required to reapply for their jobs.
As Screen reported in June, Disney and 20th Century Fox created a newly-combined senior marketing team for the Europe, Middle East and Africa (EMEA) region.
During Disney's third quarter earnings call last week, chief executive Bob Iger said his company is "acutely focused on integrating and leveraging" its newly acquired assets with existing Disney businesses to "advance our strategic transformation".
"Implementation of our integration plan is well underway, a complex process given the magnitude of the endeavour, and we remain confident in our ability to successfully execute our strategy to drive maximum value from the combined company," he added.
Earlier this year, FNG Content Distribution chief Prentiss Fraser left her post at the UK-based sales company, following the departures of several top US Fox distribution execs.
However, there is no indication a restructure will affect specific departments wholesale, or see the closure of FNG's production ventures, with Iger adding that Disney would "augment" production "in certain markets with local programming to meet quotas that are now being applied to OTT services".
When Disney completed its $71 billion (£54 billion) acquisition of 21st Century Fox assets in March, analysts warned there were likely to be thousands of lay-offs in the coming year across the company.
Several high-profile departures have already taken place in the US, particularly in Fox's film and distribution division, with president of 20th Century Fox Television Distribution Mark Kaner and, president of Twentieth Television Greg Meidel among the most significant. Last month, long-time global sales exec Janice Marinelli ended her three-decade association with Fox, despite having been handed a new role in anticipation of the takeover.
A version of this story first appeared on Screen's sister site Broadcast.