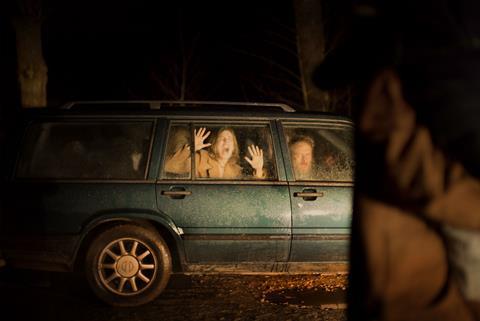 Hot off its buzzy world premiere at Sundance, TrustNordisk has sold Christian Tafdrup's psychological horror film Speak No Evil to Didier Costet's Swift Production for France.
Ahead of Sundance, the film sold to Shudder for North America, the UK and Ireland. It has also sold to Australia and New Zealand (The Reset Collective), Benelux (September Films), Estonia (Estin Film), Lithuania (Europos Kinas JSC), Hungary (ADS Service Ltd) and Russia CIS (Capella Film). Nordisk will handle the Danish release starting March 17.
Written by Tafdrup and his brother Mads Tafdrup, Speak No Evil is about a Danish family who bonds with a Dutch family on holiday in Italy; at a reunion weekend, things take a darker turn.
It is produced by Jacob Jarek and Ditte Milsted foor Denmark's Profile Pictures, in co-production with Oak Motion Pictures in the Netherlands, with support from The Danish Film Institute, The Netherlands Film Production Incentive, with co-financing from DR and Nordisk Film Distribution.
In addition to screening in Sundance Midnight, Speak No Evil also screened at Goteborg, including at the festival's special hypnosis screenings.
TrustNordisk is hosting market screenings this week at EFM.