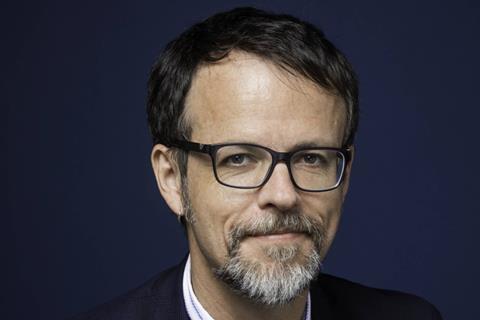 Former Canal+ and Disney executive Manuel Alduy has been appointed director of cinema and international development at French state broadcaster France Télévisions.
He will oversee acquisitions, international fiction and its France 2 and France 3 Cinema departments in the new role, which begins on February 1.
In an internal note, France Télévisions said Alduy's mission would be "to re-enforce the editorial strategy of France Télévisions in favour of cinema in a context of technological upheaval and growing competition at an international level."
Alduy is a rarity in France's audiovisual corporate sector for the breadth of his experience which spans managerial roles as well as cinema acquisition and sales across traditional broadcasters as well as pay-TV and the new digital platforms.
He arrives from the Walt Disney Company EMEA, where he was senior vice president, content sales and development. This role involved overseeing the distribution of all its content – from the film catalogue to drama series and factual shows produced by subsidiaries such as National Geographic and FX Freeform – across all platforms.
Before his time at Disney, Alduy was senior vice president sales and development, Twentieth Century Fox TV Distribution from 2016 to 2019, focusing on the distribution of feature films, TV series and scripted formats.
Prior to that, he spent 22 years at pay-TV group Canal+ where he rose to the position of director of cinema and international TV series acquisition, from 2008 to 2014. From there, he spear-headed the group's move into on-demand services as the first director of Canal+ OTT in 2015, a position he held until 2016.