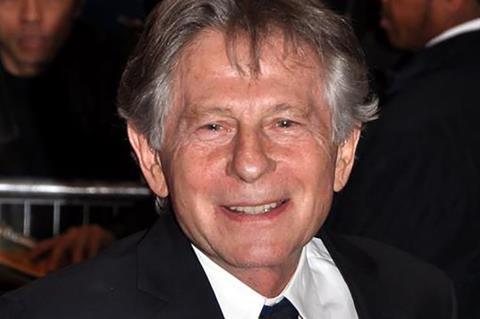 France's Cesar Academy has banned any nominees who have been accused or convicted of acts of sexual violence from attending its 2023 ceremony and related events.
The decision comes in the wake of its removal in November of Forever Young actor Sofiane Bennacer from the shortlist for the 'Revelations' prize for most promising rising stars after he was accused of rape and sexual assault. Bennacer vehemently denies the allegations.
"Out of respect for the victims (even alleged ones in cases of indictment or non-final convictions), we have decided not to highlight anyone who could be implicated by the judicial system for acts of violence," the Cesar Academy said in the statement.
While still able to remain in the running for various awards, accused nominees will be banned from the February 24 ceremony and events leading up to it and from sending anyone to collect a potential award on their behalf.
"This withdrawal will also exclude any speaking 'on behalf of this person' during these same events - including if a César were to be awarded to him or her after the second round of voting," said the statement.
Polanski shame
In 2020, Roman Polanski won the best director Cesar for An Officer And A Spy (J'Accuse) despite his history of charges of rape, accusations of assault and fleeing justice, prompting actress Adele Haenel to walk out of the ceremony, shouting "Shame!", followed by Celine Sciamma and Noémie Merlant among others.
Under this new rule, he would now not be able to attend, if nominated. Those accused or convicted of acts of sexual violence can still attend the ceremony if they have not been nominated.
The Academy has since been taking strides to revamp its image complete with new leadership in co-presidents Veronique Cayla and Eric Toledano, the appointment of Gregory Caulier as general delegate and the addition of 500 new voting members.
But the removal of Bennacer took the industry by surprise. As a society, France has traditionally operated a policy of separating artists and politicians from their personal scandals.
Dominique Boutonnat, president of the CNC, is due to stand trial for alleged sexual assault but was re-elected for another three-year term in 2022. He continues to assume his duties and attend prestigious industry events and panels. Boutannat strongly denies the allegations against him.
Veteran actor Gerard Depardieu was charged with raping and sexually assaulting a young French actress in 2018 and, despite his attempts to dismiss the case, a Paris court opted to uphold the charges and continue the investigation in March 2022 although the actor has not been officially indicted. Depardieu strongly denies the allegations.
The Academy said its members will meet in the coming weeks to reassess how they will handle similar situations moving forward "in the face of the magnitude and complexity of these issues, from a moral and legal point of view".
The Cesar Awards ceremony will be held on February 24. David Fincher will receive an honorary award with the nominations to be announced on January 25th.