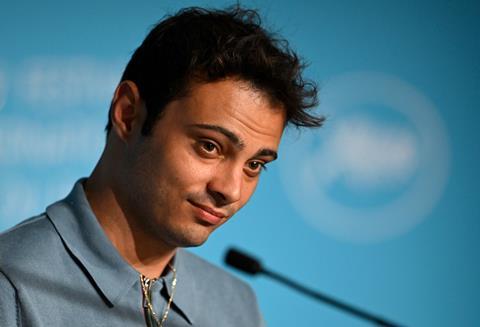 French actor Sofiane Bennacer has been removed from the César Academy's Revelations shortlist following allegations of rape.
According to reports in France last week, Bennacer was indicted near the end of October following allegations of rape and violence by four women.
Bennacer has strongly denied the allegations, calling them "false accusations" in an Instagram post and challenged the decision by the César Academy. He added: "Maybe I'll get boycotted by the movie business. In any case, I have been humiliated to the depths of my soul. That's why I've decided to continue competing for the Césars. This will be the last time I will speak on the subject before my victory in court."
Bennacer starred in Valeria Bruni Tedeschi's Forever Young, which premiered at Cannes in May and was on France's Oscars international feature shortlist before its release in French theatres on November 16.
The 32-strong Revelations shortlist of local rising stars vie for five spots in the Césars' most promising actor and actress categories. Bennacer has not been replaced by another actor in the category.
The move from the Academy follows an effort to revamp its image following its now infamous 2020 shake-up, which saw the entire board resign, long-time president Alain Terzian ousted and new leadership appointed after a series of accusations of sexism and calls for reform.
The radical overhaul was prompted in part due to the recognition received by Roman Polanski's An Officer And A Spy in 2020. Just weeks after the board resigned, Polanski won best director at the ceremony, prompting French actress Adele Haenel to walk out in protest.
The 48th Cesar Awards will be announced at a ceremony in Paris on February 24.