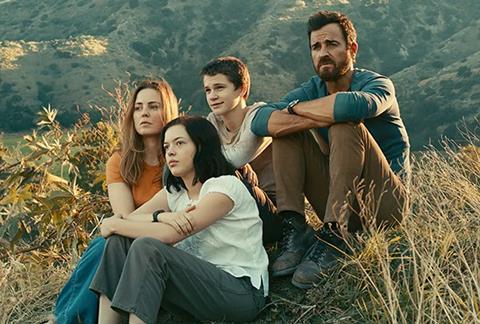 Global producer and distributor Fremantle saw its revenues grow by 22% to €2.35bn in 2022, according to financial results published today by parent company RTL Group.
RTL said Fremantle is on track to meet its target of becoming a €3bn company by 2025.
Fremantle completed eight production company transactions during the year: Lux Vide, Dancing Ledge, Element Pictures, Eureka, 72 Films, Wildstar Films and Silvio Productions. It also delivered over 100 scripted productions including high-end-series, daily dramas and films in 2022.
Fremantle's EBITDA stood at €162m in 2022.
According to RTL, Fremantle generated 35% of its total revenue in 2022 from drama and film productions. Fremantle shows include The Mosquito Coast for Apple TV+ through to America's Got Talent.
RTL said that to reach the €3bn revenue target for Fremantle, it will invest significantly in the company, both organically and via acquisitions, in all territories across drama and film, entertainment and factual shows and documentaries.
Fremantle's film business delivered 17 films in 2022, up from seven in 2021. The company has deals with Angelina Jolie and Edward Berger, the director of All Quiet On The Western Front.
RTL itself reported record revenues of €7.2bn for the 2022 financial year.
However, RTL's adjusted EBITDA was down by 6% to €1.1bn. RTL said this was due to higher streaming start-up losses and lower TV advertising revenue at RTL Deutschland, and the scope exits of RTL Belgium, and Groupe M6. These effects were partly offset by record adjusted EBITDA contributions from RTL Nederland and Fremantle.
Streaming revenue from RTL+ in Germany and Hungary and Videoland in the Netherlands grew by 19.7% to €267m. Streaming subscriber numbers grew 44% to 5.5 million.
TV advertising revenue across the group was down 4.4% year-on-year, with RTL citing the challenging macroeconomic environment. Distribution revenue was stable at €438m.
Thomas Rabe, CEO of RTL Group, said: "RTL Group's growth businesses streaming and content progressed significantly in 2022, with 5.5 million paying subscribers for RTL+ and Videoland, and over 100 drama productions from Fremantle. We are on course to reach our ambitious streaming targets, and Fremantle is on track to becoming a €3bn company by 2025."