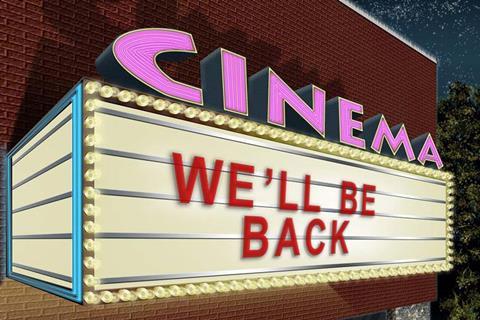 French cinemas and theatres will remain closed until at least January 7, 2021 as part of national measures to rein in Covid-19 in France, prime minister Jean Castex confirmed on Thursday.
"Establishments receiving the public, which we had hoped to allow to reopen December 15, will stay closed for an extra three weeks," said Castex, in a special televised address detailing the government's latest strategy for managing the pandemic.
"Unfortunately, the conditions that were set to allow them to reopen have not been met," he continued.
This ruling covers cinemas, theatres, concert halls, museums, sports facilities, circuses and zoos.
"I know how much the culture sector was getting ready to re-open, that artists had been rehearsing and all its branches had immobilised… but if we gave way to the temptation of allowing these venues to reopen for the end of year festivities, the health situation could be worse in January," added Castex.
Cinemas and theatres were forced to shut down for the second time this year at the end of October after the French government introduced a fresh lockdown to combat the second wave of Covid-19 in France.
Under plans for a partial easing of the new restrictions unveiled at the end of November, cinemas and theatres were expected to be allowed to re-open their doors on December 15.
President Emmanuel Macron set two conditions for a partial lifting: daily Covid-19 cases had to fall below 5,000 and the number of patients being treated for the virus in intensive care units needed to be between 2,500 to 3,000.
According to the last official data released by France's ministry of health, there were some 14,500 new cases in the 24 hours up to Thursday evening.
Castex said the situation remained on a knife-edge in France, with seasonal cold weather and the Christmas and New Year festivities potentially putting further pressure on efforts to rein in the virus.
The decision will be a blow for France's cinemas and distributors which were beginning to recover from an initial 14-week closure, running from mid-March to end-June, when the second lockdown was imposed.
Films being lined up for a December 16 release included Laurent Tirard's The Speech (Le Pacte), Charlène Favier's Slalom (Jour2Fête) and Quentin Dupieux's Mandibules (Memento).
In other measures, the government is introducing a fresh curfew from 8pm-6am in the morning as of December, which is stricter than the current curfew running 9pm-7am, which began in mid-October.
The curfew will be lifted on December 24 for Christmas but not on December 31, for the New Year's Eve festivities.