Are We Not Cats, Bodom and One Drop will be screened at the inaugural genre event.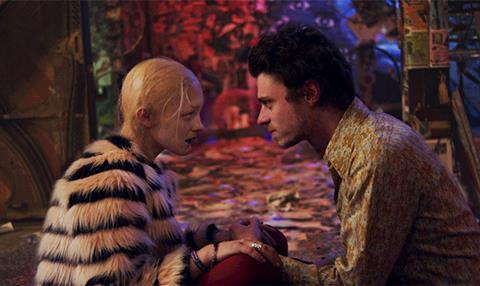 The Cannes Marché and genre market Frontières have revealed the three work-in-progress titles that will be screened as part of their inaugural partnership at this year's Cannes Film Festival.
Taking place on May 15, the Frontières Day at the Marché will feature a trio of films that are all in the post-production stage and are seeking sales agents, distribution and completion funding.
Screening is writer-director Xander Robin's Are We Not Cats [pictured], which tells the story of a man who loses his job, girlfriend and apartment in a single day. When trying to restart his life, he meets a woman who shares his strangest compulsive habit – eating hair. Theo Brooks and Joshua Sobel are producers.
The second title is Taneli Mustonen's Bodom, which he co-wrote with producer Aleksi Hyvärinen. Taking place years after four teenagers are stabbed to death at a camp site, a group arrive at the same location hoping to solve the murder by reconstructing it minute-by-minute, with sinister results.
The final film is Tricia Lee's One Drop, which she produces with Chris Luckhardt from a script by Corey Brown. The plot sees a single mother wake up in a medical facility to find that everyone is dead and she's nine months pregnant. Exec producers are Brigitte Kingsley and Michael Baker.