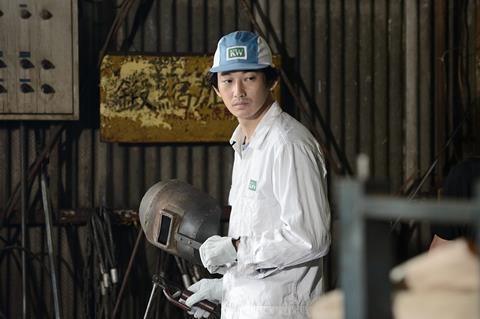 Japan's Gaga Corp has picked up international rights to Takahisa Zeze's upcoming drama My Friend 'A', based on the novel Yuzai by Gaku Yakumaru.
Toma Ikuta, who played a transgender woman in last year's Teddy Jury award-winning drama Close-Knit, heads the cast of the film, along with Eita, whose credits include Hara-Kiri: Death Of A Samurai and Dear Doctor.
The film revolves around a former journalist who is working in a factory after one of his articles resulted in a fatality. He discovers that a colleague is a former convict who killed some children while still at school and befriends him in an attempt to write a story and get his job back.
Gaga is also an investor in the film along with a group of Japanese companies headed by satellite broadcaster WOWOW and Happinet. Currently in post-production, the film will be released theatrically in Japan by Gaga in May 2018. The cast also includes Koichi Sato (64) and Kaho (Our Little Sister).
Originally a director of 'pinku' films (soft-core pornography) in the 1990s, Zeze has tackled a wide range of genres in recent years, including sci-fi action title Strayer's Chronicle and two-part suspense mystery 64. His 2016 drama The Lowlife explored the lives of three women working in Japan's porn industry.
Gaga is also sharing sales duties with Wild Bunch on Hirokazu Kore-eda's new drama Shoplifters. It was announced this week that Kengo Kora, Sosuke Ikematsu, Chizuru Ikewaki and Yuki Yamada have joined the cast of the film, which stars Ando Sakura and Lily Franky as an impoverished couple who take in a small girl they find freezing on the streets.