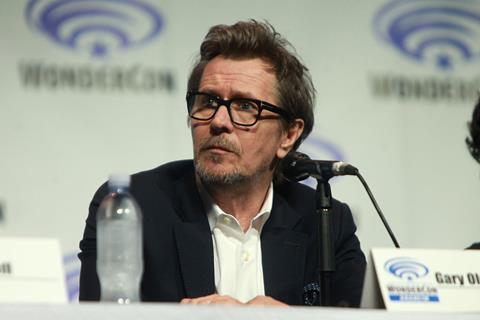 Gary Oldman and Jessica Alba have joined the cast of thriller Killers Anonymous from Goldfinch Studios.
The project, directed by Martin Owen (Let's Be Evil), is currently filming in London. The script co-written by Owen, Elizabeth Morris, Seth Johnson.
Matt Williams is producing for Goldfinch alongside CEO Kirsty Bell. Executive producers are Doug Urbanski, Jonathan Willis and Phil McKenzie.
The cast also includes Tommy Flanagan, Sam Hazeldine, Rhyon Nicole Brown, MyAnna Buring, Tim McInnerny, Michael Socha, Elizabeth Morris and Elliot James Langridge.
The plot revolves around the failed assassination of a Senator, and the brutal demise of his attempted assassin.
Goldfinch Studios CEO Kirsty Bell said: "The addition of these two amazing cast members has further shaped a brilliant project and enabled the breadth of the teams' abilities to shine through and deliver a UK Independent film for the international market that will reward investors and distributors."