Berlin premiere clocks deals for UK sales outfit WestEnd.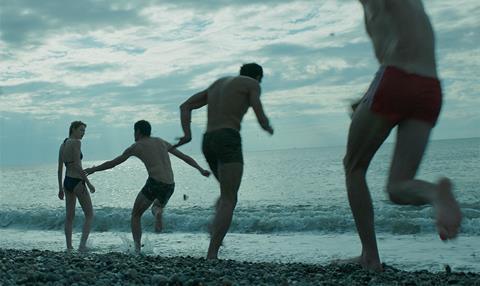 London-based sales agent WestEnd Films has inked a raft of deals on its hijack thriller Hostages.
The Georgia-Russia-Poland co-production has sold to France (Kinovista), Scandinavia (Lucky Dogs), Italy (Merlino), Spain (Karma), Eastern Europe pay TV (HBO) and China (Jushi).
WestEnd picked up the film ahead of this year's Berlinale, where it premiered in the festival's Panorama strand.
Screen's review called it "a breathlessly tense piece of work" and it was picked as one of the festival's top movies by Screen's critics.
Directed by Georgian-born filmmaker Rezo Gigineishvili, the film tells the real-life story of a botched aircraft hijacking perpetrated by a group of privileged youngsters in Soviet-Georgia in 1983.
It was produced by Gigineishvili through NEBO Film Company, alongside Mikhail Fenogenov from Russia, independent Georgian producer Tamara Tatishvili, and Vladimer Katcharava through Georgia's 20 Steps Productions,
Oscar-winning Ida producer Ewa Puszczynska is a co-producer on the project through Polish outfit Extreme Emotions. Boris Frumin is also a co-producer.
The film will screen in the Competition programme of the Sarajevo Film Festival (Aug 11-18), it previously attended Sarajevo's CineLink Co-Production Market in 2015 and returned to the festival in 2016 to feature in CineLink Work-in-Progress.
Watch the international trailer for Hostages below.