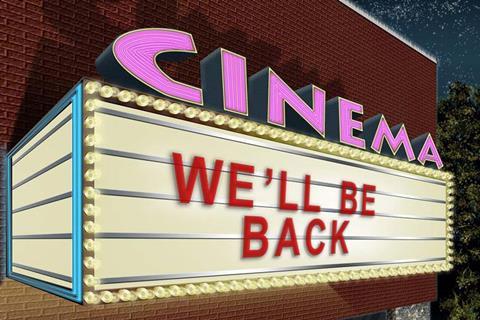 Germany's cinemas will remain dark until January 10 at the earliest following an agreement reached by Chancellor Angela Merkel and the 16 state prime ministers on Wednesday (December 2) to extend the country's partial lockdown measures.
The lockdown light, as it has been dubbed, requires the closure of cultural venues including cinemas, theatres and concert halls, while keeping schools and shops fully open and restaurants and bars partly open for takeaway service.
Distributors had been hoping cinemas could reopen from December 20 and are now scrambling to reschedule releases. However, the remarks made by Bavarian prime minister Markus Söder at last night's press conference suggest a new reopening date is hard to predict.
"The question is whether we can keep this country in this type of half-sleep all the time – or whether we will have to again consider taking a very clear and stricter approach in some areas," Söder said, suggesting it might be better to be "stricter for a shorter time than semi-consistent for a longer time".
Merkel said she would be keeping an eye on ongoing developments in the coming weeks and liaising with Müller and Söder as well as the other federal states. The next formal talks will be held on January 4, 2021, to reassess the situation.
Berlinale and European Film Market
The press conference for the official programme of the Berlinale is due to be held in the Berlinale Palast at Marlene Dietrich Platz on January 20, just 10 days after the (possible) end of the extended lockdown.
Press screenings of films from the festival's various sidebars such as the Retrospective, Homage and Berlinale Classics as well as Generation and the Forum have usually been programmed from the beginning of January.
The European Film Market (EFM) is already planning a hybrid physical/online event, with many market activities and all of its conference programme taking place online.
Mariette Rissenbeek, executive director of the Berlinale, responded to a request from Screen for a reaction to the latest extension of the lockdown measures by reiterating her response to comments made by Berlin senator Klaus Lederer's earlier this week: festival organisers had been following the Covid-19 situation "very closely" over the past months and are "examining the feasibility of the festival in February".
The Berlinale is due to run from February 11-21, 2021.