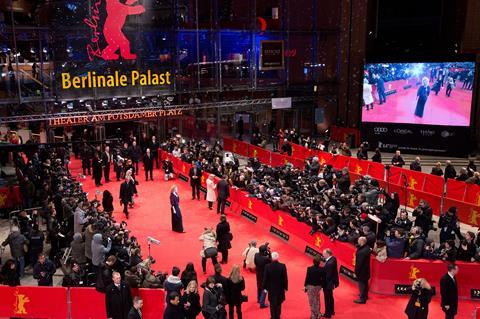 Further doubts have been cast over the 2021 Berlinale after comments by Klaus Lederer, the German capital's vice mayor and senator for culture and Europe.
Speaking after the Berlin senate's weekly meeting on Tuesday (December 1), Lederer expressed scepticism "that we will be having full cinemas all over the city here in February. I really don't think that will be the case with the current numbers [of infections]".
Tuesday saw the health authorities in the German capital report 1,161 new infections in the past 24 hours and 29 deaths from Covid-19, the second highest number since the beginning of the coronavirus pandemic.
Lederer pointed out cultural venues in Berlin are to stay closed until the middle of January. He had said in a Twitter video message at the end of last week that the lockdown for the arts sector might "go on a little longer".
Moreover, according to unconfirmed reports, the city's governing mayor Michael Müller has apparently indicated the Berlinale should be cancelled in light of the consistently high level of infection rates. The city authorities are concerned by the prospect of large numbers of film industry professionals – albeit not as many as for the 2020 edition – descending on the city from abroad, as well as local cineastes enjoying world cinema selections offered by the festival in its various sections.
More than 330,000 tickets were sold at this year's festival, with more than 18,500 professionals from 132 countries and almost 3,500 journalists from 82 countries in attendance.
Elsewhere in Berlin, the trade fair company Messe Berlin has already decided that two other major international events which attract professional delegates from all over the world to the German capital at the beginning of next year will only be held in digital form in 2021.
International Green Week – the farming, food industries and horticulture event set for January 20-21 – will be held exclusively online, while the world's leading travel trade show ITB Berlin – scheduled for March 9-12 – will exist as a purely digital B2B event.
Moreover, the local regional film fund Medienboard Berlin-Brandenburg has already reacted to the uncertain situation by cancelling its traditional Berlinale reception at the Ritz Carlton hotel, which takes place on the first Saturday of the festival that falls on February 13 next year.
In a first reaction to Tuesday's developments, Berlinale's executive director Mariette Rissenbeek was quoted on local broadcaster RBB 24 as saying the Berlinale had been following the Covid-19 situation "very closely" over the past months and is "currently examining the feasibility of the festival in February".