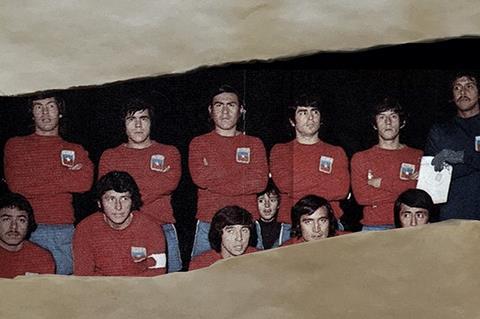 Chilean producer Macarena López has signed a deal with a German co-production partner at EFM on the $1.5m Chilean World Cup football team drama El Gol Más Triste (The Saddest Goal) to star Chile's Luis Gnecco (Neruda) and Alfredo Castro (Tony Manero).
Germany's Hanfgarn & Ufer Filmproduktion has come on board, alongside lead producer López' Chilean outfit Manufactura de Películas, Michel Franco's Lucia Films from Mexico, Big Bonsai from Brazil, and Manny Films from France.
Sergio Castro will direct the 1973-set story, which takes place in Chile in the final days of Salvador Allende government as the country is about to tumble into the darkness of Augusto Pinochet's military regime.
Against this backdrop, the Chilean national football team travels to play the USSR in a World Cup qualifier at a time when the countries had ceased diplomatic relations.
Manufactura's debut feature Rara won the grand jury award in the 2016 Berlinale's Generation Kplus section.