Thriller inspired by Nazi war criminal Josef Mengele's time in Argentina competes at San Sebastian this week.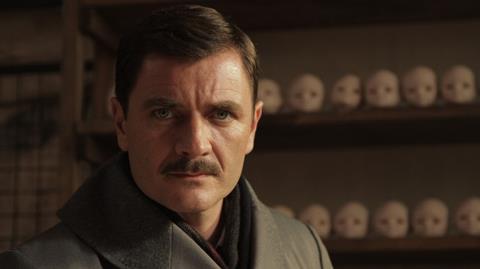 Pyramide International continues to tot up sales on Argentine writer and filmmaker Lucia Puenzo's The German Doctor (Wakolda), some four months after the film first premiered in Cannes' Un Certain Regard.
The Paris-based company has unveiled a batch of sales into Central and Southern America including to: Brazil (Imovision), Bolivia and Chile (Los filmes De La Arcadia), Colombia (Cine Colombia), the Dominican Republic and Puerto Rico (Wiesner Distribution), Peru (PUCP) and Panama and Costa Rica (Palmera International).
In Europe, Sarajevo's Obala Art Centre has acquired the picture for multiple territories including Albania, Bosnia and Herzegovina, Croatia, Kosovo, Macedonia, Serbia, Slovenia and Montenegro.
The film has also sold to Hungary (Vertigo), Poland (Hagi), Israel (Nachshon) and South Korea (Company L) since Cannes.
As previously announced, Peccadillo acquired the film for the UK and Ireland, where it will be released in April 2014.
In a separate announcement, US distributor Samuel Goldwyn Films said on Monday that it had acquired the picture for a spring release.
The flurry of sales news came as The German Doctor screened in competition in San Sebastian's Horizontos Latinos section and amid growing speculation that the title would be Argentina's submission for the foreign language Oscar this year.
Other candidates include campus murder thriller Thesis on a Homocide and Juan Taratuto's The Reconstruction, which recently premiered in Venice.
Set against the backdrop of 1960s Argentina, The German Doctor revolves around the tale of a family who unwittingly befriend Nazi war criminal Josef Mengele, known as Auschwitz's Angel of Death for the experiments he conducted on camp inmates.
Alex Brendemuhl, Florencia Bado, Natalia Oreiro, Diego Peretti, Elena Roger and Guillermo Pfening star.