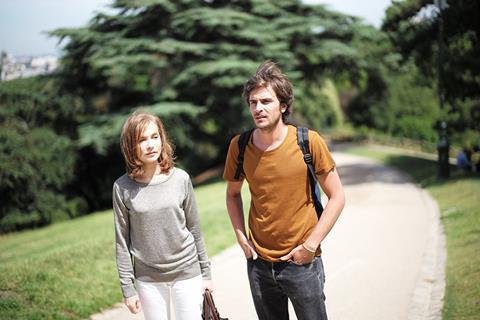 At Les Arcs European Film Festival in December, Franco-German co-productions were in the spotlight in a panel moderated by Screen International.
The talk focused on the current state of co-production between France and Germany through the prism of two case studies: Mia Hansen-Love's Things To Come, starring Isabelle Huppert, and Stéphane Robelin's Mr Stein Goes Online, starring Pierre Richard.
The two examples were chosen because of their contrasts. Despite both being French projects with French directors, lead cast and settings, the pair differed significantly in their co-production status and box-office success in the two territories.
Paris-based producer Charles Gillibert, whose credits include Mustang, explained that Things To Come was a majority French co-production that utilised France's tax rebate for international production (TRIP) and raised finance from Germany to complete its budget. For that project, he had enlisted fellow panellist Fabian Gasmia, CEO of Hamburg-based Detailfilm, as the film's German co-producer.
Mr Stein Goes Online, also produced by Gasmia, was majority financed through Germany using the German tax credit administered by the German Federal Film Fund (GFFF), with the film's French producer Christophe Bruncher of Ici et La Productions also on the panel.
Box office
The lead countries on both projects reflected box-office returns. Gillibert noted that Things To Come grossed $2.2m in France when it was released by Les Films du Losange in May 2016, following its Berlinale premiere; in Germany the film made less than a quarter of that total.
In contrast, Bruncher noted that Mr Stein Goes Online, which premiered at the 2017 edition of Festival de l'Alpe d'Huez, took $2.5m in Germany – more than double its gross in France.
"When I was shopping the project around, our eventual German distributor Neue Visionen Filmverleih was offering us the lowest MG [minimum guarantee] but we were confident they would do a good job," said Gasmia, expressing the view that finding the right distributor for a project was more important than simply accepting the highest offer.
Gillibert noted that, despite Things To Come's relatively weak performance in Germany, the admissions (80,000) were still 16 times higher than any previous film by Mia Hansen-Love, which he put down to effective marketing.
"For Germany, it was a good result," agreed Gasmia. "You can distinguish a lazy distributor from a great distributor if they really take care that a film works in a specific territory."
Gasmia also expressed his frustration around co-producing with France. "I love French cinema and I am very active in this field. But it's difficult to work together," he said. "As elaborate as the French system is in providing money for French projects and French producers, it's also quite protective, while the German system is pretty open and liberal."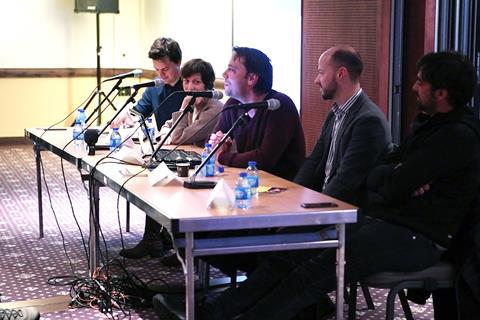 On Things To Come, Gasmia noted that the production could have received more money from the German side, but "to keep the French tax credit, you need to basically not spend any money abroad and not shoot abroad".
"It's tough to weigh up all the rules [governing financing in individual nations], it's a puzzle," he added. "The systems are not very compatible. The challenge ahead is to try to make people listen at the national bodies and to make the systems easier to work within."
Relationship status
The four-strong panel was completed by Sylvie El Sayegh of France-based credit firm Cofiloisirs, which handles more than 100 projects per year and cash-flowed both case-study films. She explained that no specific co-production set-up was preferable for her company, and that her confidence came from trusting the producers.
"What's important for a financial institution is to know the people. We're confident to take risks, that's part of the job," she said.
Gasmia ended the session by concluding that filmmakers need to be more aware of commercial possibilities in international territories if they want to continue to co-produce.
"If we want to survive as producers, we need to answer questions about where the market is for these films. Who will watch them and why? If we can't answer those, it will be impossible to secure financing from multiple countries."