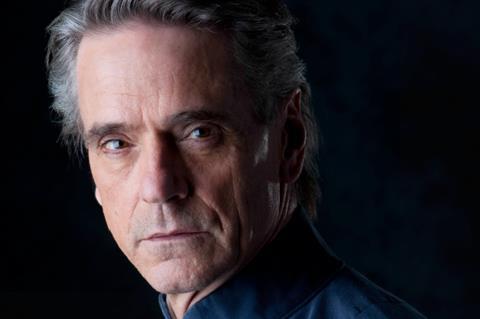 The Berlinale's new management has come under fire from the German media for its choice of Jeremy Irons as the official competition's jury president following controversial views voiced in the past by the UK actor about sexual harassment and gay marriage.
Reports in German publications including the daily tageszeitung, commonly referred to as taz, and Der Tagesspiegel, pointed to comments from Irons including from an interview with the UK's Radio Times magazine in 2011 when the actor observed: "If a man puts his hand on a woman's bottom, any woman worth her salt can deal with it. It's communication. Can't we be friendly?"
Irons also made an argument during an interview with the Huffington Post in 2013 that legalising gay marriage might lead to fathers marrying their sons to avoid having to pay inheritance tax. However, he subsequently backtracked by telling the BBC he wished he had "buttoned my lip" before making the comments. "I think gay marriage is wonderful. I think any reason that holds anybody together in a relationship is great."
But Andreas Busche, an editor at Der Tagesspiegel, noted: "If one had just simply typed the words 'Jeremy Irons' and 'MeToo' into the Internet search engine, the [Berlinale] management would have come across a number of articles about his statements from the recent past within half a second. This kind of vetting actually belongs to the standard practices for every job advert nowadays."
"Whether the sort of nonsense Irons says in the press is sufficient to criticise his appointment as jury president is not at all the point here. More problematic is the fact the new Berlinale management apparently didn't even ask themselves this question," Busche suggested.
taz reporter Carolina Schwarz pointed out in a comment piece that #MeToo had been a dominating issue at the Berlinale two years ago and the number of films by women screening at the festival had increased considerably.
"If the necessary change in the film industry was really important to them, [those responsible at the festival] would not have picked a jury president who has played down sexual harassment in the past, [but would have chosen instead] a person who is fighting with determination for a nonviolent and equal industry and world."
In response to a request for comment from taz, artistic director Carlo Chatrian said: "Regarding the comments, we know that [Irons] already revised and announced his regret in the past and that these comments don't in any way correspond his actual position. His quotes at the time were also taken out of context. He has again reinforced that his comments back then do not represent his position and way of thinking."
The 2020 edition of the Berlinale is the 70th anniversary of the festival and the first under the new management of Chatrian and executive director Mariette Rissenbeek.