Production lot has previously housed international productions including Wes Anderson's The Grand Budapest Hotel.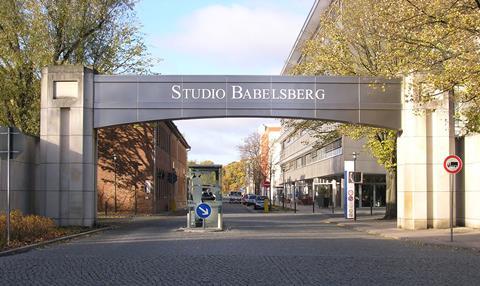 Studio Babelsberg is returning to the development of in-house German-language production and co-productions with local producers.
To this end, the studios on the outskirts of Berlin have set up a joint production outfit, Traumfabrik Babelsberg GmbH (literally translated as Dream Factory Babelsberg) with producer Tom Zickler, who left Barefoot Films (which he co-founded with actor-filmmaker Til Schweiger) last summer after 12 years.
The studio's new production arm, which will be managed by Zickler with Studio Babelsberg's vice president and COO Christoph Fisser, begins operations on February 1, 2017.
For Zickler, this new venture will be a form of homecoming. He worked on the studio lot in the mid-1980s when it was the East German state-run DEFA Studios.
In addition, the Babelsberg studio lot was also the address for his first production company before he joined forces with Schweiger and actor André Hennicke in 1996 to produce Thomas Jahn's Knockin' On Heaven's Door.
Studio Babelsberg had a previous foray into in-house local production with its Studio Babelsberg Independents label, which was run by Arthur Hofer between 1998 and early 2000. Productions included Roland Suso Richter's After The Truth, Marcus O. Rosenmüller's Der Tote Taucher Im Wald, Lenard Krawinkel's Sumo Bruno, Esther Gronenborn's Alaska.de and Jakob Hilperts Kleine Kreise.
Another of the studio's subsidiaries, Studio Babelsberg Motion Pictures, which has provided production services in recent years for such international productions as The Grand Budapest Hotel, Bridge Of Spies, Captain America: Civil War and The Pianist, served as a co-producer on local German director Andreas Dresen's Night Shapes, which premiered in the Berlinale's official competition in 1999.