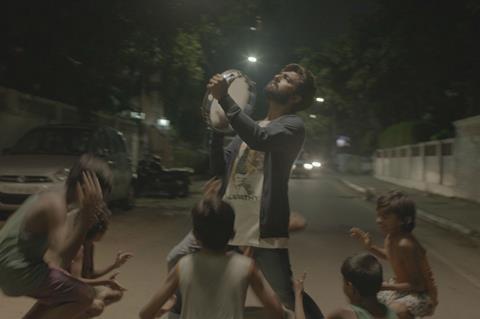 Franck Priot's Paris-based production outfit Ghosts City is co-producing Tamil-language drama Madras Beats, directed by Rajiv Menon, with India's Mindscreen Cinemas.
Oscar-winning composer A.R. Rahman has written the score for the film, about a boy from India's 'untouchable' caste who dreams of becoming a drummer in the South Indian 'Carnatic' classical music tradition. GV Prakash, who is a trained classical musician in addition to an actor, heads the cast.
French editor Nadia Ben Rachid and sound mixer Thierry Delor, who both won Cesars for Timbuktu, have also boarded the project.
"While most Indian films have music and songs in them, they are essentially romcoms," said Menon. "Madras Beats is a musical with a strong sense of realism and a story of hope where a young person from the outside overcomes odds to succeed in a rarefied world of classical Indian music."
The film is the long-awaited third feature from Menon, who is also an acclaimed DoP with credits including Mani Ratnam's Bombay (1995) and Guru (2007). His first two films, Minsaara Kanavu (1997) and Kandukondain Kandukondain (2000), were box office hits as well as critically acclaimed.
In a first for Tamil cinema, the film is simultaneously aiming for the mainstream Tamil market, with a 125-min version of the film, and the international market with a 111-min cut.