Animation is inaugural feature from Studio Ponoc.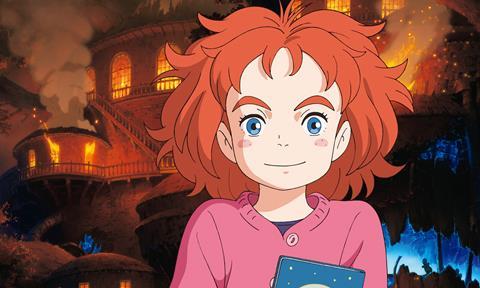 GKIDS has acquired the North American distribution rights to Mary And The Witch's Flower and plans a winter release.
Mary And The Witch's Flower is based on Mary Stewart's 1971 children's book The Little Broomstick. The story centres on an ordinary young girl named Mary, who discovers a flower that grants magical powers for only one night. As she is whisked into an exciting new world beyond belief, she must learn to stay true to herself.
Hiromasa Yonebayashi directs the film written by Riko Sakaguchi and produced by Studio Ponoc founder Yoshiaki Nishimura.
Yonebayashi's The Secret World Of Arrietty remains the highest-grossing Studio Ghibli title in the United States to date.
GKIDS distributed previous Yonebayashi and Nishimura films When Marnie Was There and The Tale Of The Princess Kaguya, both of which were nominated for an Academy Award for best animated feature.
Mike Runagall of Altitude Film Sales negotiated the deal with Eric Beckman for GKIDS.