Copenhagen-set time travel thriller set in a world where the oceans have risen.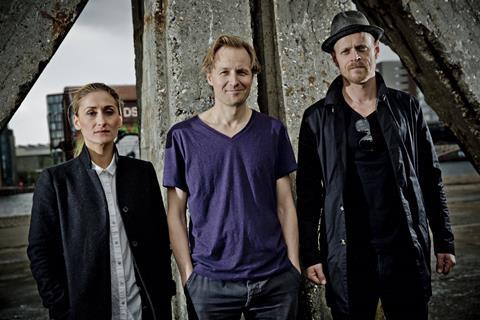 Global Screen has picked up international sales rights to Fang Rung, a sci-fi thriller staring Danish actor Carsten Björnlund (The Legacy, ID:A) and Sofia Helin (The Bridge).
It marks the narrative feature debut of established documentary director Max Kestner.
Filming began last week in Copenhagen. Global Screen will present first images at AFM (American Film Market) in November.
Written by Dunja Gry Jensen (Terribly Happy), the story begins in 2095, in a time when the world has been ravaged by ecological disaster: The oceans have risen, and all natural freshwater has disappeared.
Behind fortified dams, Copenhagen has survived the flood but is facing disaster. As a last resort, the Ministry of Defense agrees to send Fang Rung, the head of scientific security, back in time, to 2015. But when Rung tries to return to the future, he realizes that someone has begun to alter the course of history and obliterate world.
Fang Rung is produced by SF Film Production in co-production with Tre Vänner, Yellow Film & TV in collaboration with Nordisk Film Shortcut, Chimney and Red Rental Ystad and supported by Danish Film Institute/Kim Leona, DR, Nordisk Film & TV Fond, Swedish Film Institute, Finnish Film Foundation, SVT, YLE and Creative Europe MEDIA.