Francis Lee's God's Own Country has been shortlisted in the Best First Screenplay category at the 2018 edition of the Writers' Guild Of Great Britain Awards.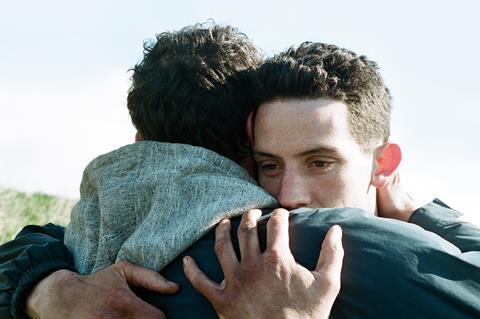 The film will compete with Jawbone (Johnny Harris) and Under The Shadow (Babak Anvari).
The Best Screenplay category will be awarded to one of Miss Sloane (Jonathan Perera), Their Finest (Gaby Chiappe), and The Olive Tree (Paul Laverty).
Nominees in further categories include Best London Form TV Drama: Bang, Episode 1 (Roger Williams), Line Of Duty, Series 4 (Jed Mercurio), Taboo (Chips Hardy, Steven Knight, Ben Hervey and Emily Ballou).
The three competitors for Best Short Form TV Drama are: Three Girls (Nicole Taylor), Waiting For Andre (Neil Forsyth), The Witness For The Prosecution (Sarah Phelps).
The awards will be presented on 15 January 2018 at the Royal College of Physicians in London.